Locate the Source
When you spot moisture, the first thing you need to do is find out the source of where its coming from. Most of the time, the area directly above the stain is the best place to start. If you can't see anything on your roof that looks like a problem, you could have a pipe thats leaking. There could also be moisture running along some pipes or trusses that will come from a source somewhere else and drop onto your ceiling.
Are they water stains?  There are other causes for stained ceilings including:
Bad or old caulking.
AC ductwork thats faulty.
Water pans or piping that needs to be repaired.
Bad insulation, which could cause pipes to leak.
Older pipes that might need to be replaced or repaired.
Cracks in  stucco walls if you have them.
Faulty flashing around chimneys and pipes.
What To Do If You Find Water Stains
Check Your Roof
If the leak is coming from your roof, it could be that there are other sources of moisture other than obvious leaks. If you need a professional, experienced roofing company to inspect your roof for leaks and determine where any moisture spots may be coming from, give us a call at (623) 465-1068.
Don't Skip Any Steps
You don't want to repair any moisture stains, no matter how bad they look, until you know the source and have it repaired. If you fix it first then find the source, chances are you're going to be repairing another moisture stain. If there's permanent damage, you might have to take out part of your ceiling or wall to fix the issue. So the stain doesn't seep through, when you're dealing with a cosmetic stain, you should use a stain covering primer before painting over the spot. Depending on how much damage there is and the stain itself, you may need to contact a professional to help fix the issue.
Call on a Professional for Help
Make sure you don't let moisture stains and their source go unchecked. Always take care of the issue as soon as possible, or what could be a minor cosmetic and roof repair could turn into something major and much more expensive. Here at Mikku and Sons Roofing, we can put you in touch with financing options, if the need for it arises.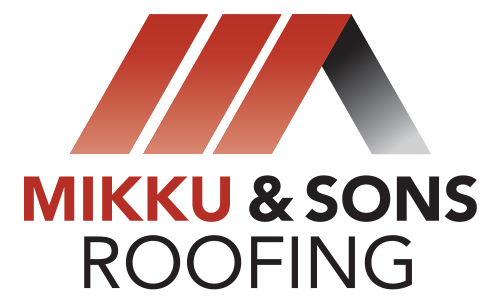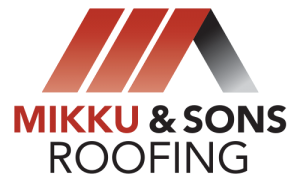 Emergency Roof Repair Contractors
Mikku and Sons Roofing has been helping residents throughout Phoenix since 2001. Our experienced and friendly crew members can inspect your roof and help you get it ready for the monsoon season to help you reduce the risk of damage. If your roof has damage from monsoon storms, we are ready to help you with quick and complete roof repair. We have experience in all types of commercial and residential roofs, including tile, shingle and flat roofs. We are fully licensed and insured and make it our mission to provide quality workmanships and exceptional service.
Call us today at (623) 465-1068 to find out how we can help you prepare your roof for the coming monsoon season or to repair it after a storm.