If you can get recommendations from a neighbor, friend or someone you are familiar with, its probably the best route to proceed. Gather the names of at the least two potential companies. Make sure each one has been in business for a minimum five years.  Roofing corporations who do bad work generally won't be in business that long.
Things You Can Do To Make Sure You
Choose The Right Roof Installation Contractor
Check Availability
Check the availability of your roofer. There's no reason to waste time if they're booked up for months. Make sure to get calls and addresses of past customers, and eliminate any contractor that is hesitant to provide them.
Inspect Previous Work
Do a drive-by inspection of a few of their recent projects. If its a shingle roof, visually make sure that the spaces between individual shingle tabs, known as water gaps, line up laser-straight as they alternate shingle rows. Make sure the shingles are trimmed in a clean path along the valleys where they overlap the flashing. On the ends of the roof, shingles should also be neatly trimmed so they align with the leading edge of the roof. Ragged paths mean poor work. Likewise look for neat, tar-free flashing at the roof valleys and at the eaves.
Ask Past Customers Questions
If the roofs look like they stand up to scrutiny, call their past customers and ask them these questions:
Would you use this roofer again?
Did the roof have leakage after being fixed or installed? If it did, did the roofer respond right away, were they courteous and did they charge for any additional work they had to do to fix their own problems?
Did the project come in with the budget they quoted? If it didn't, how much was it off by?
Were the additional charges justified and plainly required?
Did the roofer destroy any landscaping, and did they leave nails or debris on the property? Flat tires are one of the biggest complaints during and after roofing jobs. Good roofing contractors make sure to pick up any nails with big rolling magnets during and after the job.
Was there a designated foreman to address any concerns during both the tear-off and the installation of the new roof?( These separate tasks are sometimes completed by different crews). You want a person there for any questions or concerns you have throughout the project.
Look For A Professional Appearance
When a roofing company comes by to estimate your job and work up a price quote, notice their look. If they aren't clean enough to sit at your dinner table, do you really want them working on your property? Make sure to detail the entire assortment of your expectations. Know who will be doing the work and who the main foreman will be. Always get everything in writing.
Proof of Insurance
If you like them, then it's time to ask if they carry workman's compensation coverage and at the least$ 1 million of liability insurance. Get the name and contact information of the roofer's insurance agent and ask the agent for their proof-of-insurance certifications. After you've seen these documents, then its time to talk about an estimate, which they should be doing for free.
Warranty
Make sure you get a warranty that takes care of leaks, flashing loss or failure and any other labor-related issues. A one-year warranty is the minimum you should get, but two or three years is what you should really demand. These same specifications need to be in the contract, which should also include what type of quality materials they will be using. Make sure you ask for the highest-rated, longest-lasting shingles or tiles you can afford to pay for.
Manufacturers generally warrant their products for 20 to 30 years. Some can be voided if shingles are put on over existing ones, so tearing off the existing layer of shingles might be required, which would be an additional expense. Asphalt shingle roofs should last 13 to 15 years on average, so a 20 year warranty is what you would want. Tiles should last 30 to 40 years. Make sure to get the proper paperwork and proof of purchase required, in case you have to pursue any problems that arise in the future.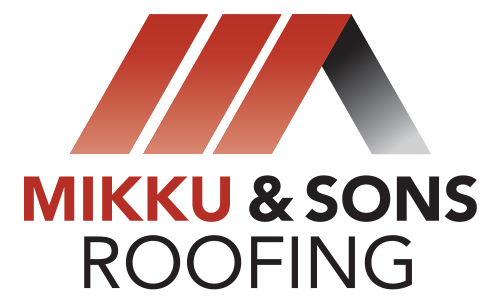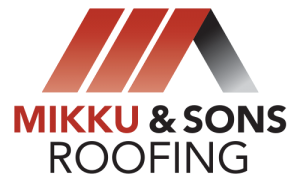 Emergency Roof Repair Contractors
Mikku and Sons Roofing has been helping residents throughout Phoenix since 2001. Our experienced and friendly crew members can inspect your roof and help you get it ready for the monsoon season to help you reduce the risk of damage. If your roof has damage from monsoon storms, we are ready to help you with quick and complete roof repair. We have experience in all types of commercial and residential roofs, including tile, shingle and flat roofs. We are fully licensed and insured and make it our mission to provide quality workmanships and exceptional service.
Call us today at (623) 465-1068 to find out how we can help you prepare your roof for the coming monsoon season or to repair it after a storm.