5 Reasons Why You Shouldn't Hire Unlicensed Roofing Contractors
You will be limited in your legal remedies if there's a problem
If you have a dispute with a licensed contractor, you can call the company's licensing agency for help in mediation. They also may be able to help recover any monetary losses you might have incurred.
But, if you have an issue with an unlicensed contractor that they refuse to resolve, you'll have to make a decision about filing a civil lawsuit. That isn't something that you're likely to have much success with.
Legal expenses are high and, even if you should win, you might never be able to collect any funds because unlicensed contractors are notorious for going in and out of business. Who knows how long they'll be there to pay you, or they could just disappear completely leaving you holding the bag.
The reality is, an unlicensed contractor doesn't have the same incentive to do quality work because it's easier for them to get away with providing minimal service and poor work quality, due to the fact that your choices are limited with legal action.
So, lets say some unlicensed contractor doesn't finish your roofing project and runs off with your money? Good luck trying to find them and trying to get any compensation or having the work finished!
They could have inadequate insurance
Worker's comp and liability insurance is expensive for a contractor. Because of this, unlicensed contractors many times will not carry these vitally important policies. Just as important for you as it is for them.
If a roofing contractor's crew member gets injured while working on your roof, without worker's comp insurance would mean you'll likely be responsible for paying for their medical bills. Have you checked the cost of a week long hospital stay lately?
Without liability insurance, if a contractor damages your home and refuses to fix it, you're out of luck and you'll have to pay for the damages yourself.
They may not have an adequate bond
A "Bond" is a type of insurance that compensates you if the contractor doesn't complete the job as you've requested or contracted them to do. Unlicensed contractors usually won't even offer a written and signed contract, much less be bonded with an adequate amount. Therefore, if the finished roof project isn't what you thought you were getting, that's your tough luck! There's no bond available for you to make a claim on.
Do They follow proper building codes?
To obtain a license, a contractor is tested on their knowledge and application of local building codes.
Here's why this could be a big problem:
If you decide to sell your property and during the inspection process the home inspector points out that your roof isn't built to code, you'll be responsible for fixing that before the Buyer or the Lender will move forward to close on the purchase. Fixing something like this in a short time frame could cost thousands of dollars that you had no idea you were going to be liable for.
Also, disclosing to an inspector that you hired an unlicensed roofing contractor to fix any past issues with your roof could greatly decrease the property's value, if the inspector or the Buyer isn't comfortable with assuming the liability for an unlicensed contractor's work.
The work could be lower quality
Obtaining a license means that a roofer meets minimum industry training standards and work experience. This is in place to protect consumers like you.
If a contractor is unlicensed, you don't have any idea about their level of competency or experience. Low quality roofing work and materials can backfire on you later in a big way. We have severe monsoon storms every summer in Arizona. Imagine seeing your roof literally blown off in the middle of one of these storms because the unlicensed contractor that did the work either cut corners, didn't really know what they were doing, or used subpar materials to get the work done and pad their profits!
Don't settle for a simple handshake.  Get your roof work completed by licensed, professional, experienced contractors. If they cut corners by not paying for licensing, insurance or bonding, they're likely cutting corners on the work too.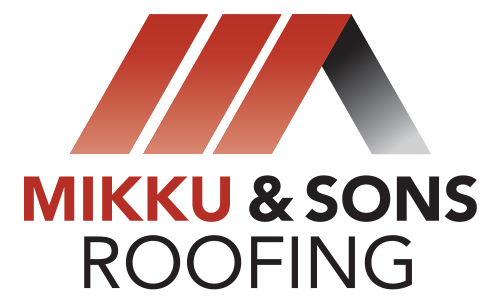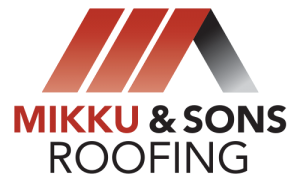 Emergency Roof Repair Contractors
Mikku and Sons Roofing has been helping residents throughout Phoenix since 2001. Our experienced and friendly crew members can inspect your roof and help you get it ready for the monsoon season to help you reduce the risk of damage. If your roof has damage from monsoon storms, we are ready to help you with quick and complete roof repair. We have experience in all types of commercial and residential roofs, including tile, shingle and flat roofs. We are fully licensed and insured and make it our mission to provide quality workmanships and exceptional service.
Call us today at (623) 465-1068 to find out how we can help you prepare your roof for the coming monsoon season or to repair it after a storm.