Most property owners tend to focus on the length of the warranty and don't fully understand what is and what is not covered, leaving you open to some surprises later. Understanding the information on roof warranties can help you get the most out of your coverage.
Common Questions To Ask Before Purchase
It probably isn't a surprise to learn that information on roof warranties is usually more geared toward protecting the manufacturer than the property owner. Roofing manufacturers spend big money to compose lots of fine print that tries to limit their own liability if something goes wrong with their roofing products. That's why it's so critical that you understand the information on roof warranties before signing off on your project.  Here are some good questions to ask before making the purchase:
What kind of roof warranty am I getting?
What is the actual term of the warranty?
Can my warranty be voided, and what might cause this?
What are my responsibilities for maintaining my warranty?
What doesn't a typical roof warranty cover?
If you haven't purchased your new roof yet, ask for a sample of the roof warranty template and read through it and ask for clarifications from your roofing contractor.
Common Questions To Ask After Purchase
What are the differences between a contractor roof warranty and a manufacturer roof warranty?
This one is pretty simple. One comes from the roofing company that installed the roof and one comes from the manufacturer of the roofing materials.
Manufacturer warranties differ – some cover only the material while others cover the whole system. Most manufacturer warranties also require the contractor to perform warranted repairs for the first few years after they install the roof.
Contractor roof warranties usually don't cover materials and only cover the actual workmanship.
What is the difference between Material-Only Warranty, Labor-Only Warranty and System (Labor and Material) Warranty?
Material Only Warranties typically has a lower cost than a full system warranty but will only cover manufacturing defects and premature deterioration for the term of the warranty. Material only warranties cover the roof membrane and not other accessories such as flashings, adhesives, metal edge, etc.
It only covers the cost of materials to repair or offers a credit toward buying a new membrane. These warranties don't cover or include any labor or coverage for installation issues. They also don't provide coverage for fixing leak repairs.
Labor Only Warranties cover only the labor required to fix a roof defect and doesn't cover cost of materials. They are usually offered by the roof installation contractor. This type of warranty isn't a roof workmanship warranty and probably won't cover repairs for installation errors.
Full System Warranties usually cover not only the material, but also manufacturer approved flashings, accessories and metal work used in the original installation. They typically cover full cost, labor included, for any roof leak repairs within the warranty terms and conditions. Again, this type of warranty might not cover installation errors.
What is the difference between a Labor Warranty and a Roof Workmanship Warranty?
Labor Warranties cover the costs associated with repairing a defective roof within the terms of the roof system coverage. Most full system warranties include labor. However, they don't cover the cost of repairs associated with installation failures. That's why the most critical step of your roof system is a good, solid, professional installation.
There isn't much that can protect you against installation issues besides a roof workmanship warranty from the roof installer. Also remember that a warranty is only as good as the roofing company backing it. Make sure you have a professional, long-standing roofing contractor install your roof.
Roof Workmanship Warranties cover you against costs related to actual installation problems and errors which a labor-only warranty might not cover. However, some system warranties do cover workmanship. If your warranty doesn't include workmanship coverage you might be able to get it directly from the installer.
Will my roof warranty protect me from a bad installation!
A roof warranty is only as good as the company backing it. Looking for a professional, experienced roofing contractor to install your roof? Contact Mikku and Sons Roofing today, at 623-465-1068.
What does a regular roof warranty cover?
Again, this depends on the actual type of warranty you have. You could be surprised by what you are or are not covered for. That's why it's so critical to know what the roof warranty will cover before you invest in a new roof system. Always read the fine print and exceptions.
Things Normally Covered Or That Might Require Extra Fees
Be aware that certain warranty coverage extras such as puncture coverage or high wind coverage require certain roof materials or installation methods which may impact the cost of the roof installation itself.
Roof Leak Repair
Most full system roof warranties cover labor and material costs for roof leak repairs as long as the cause of the leak fall under certain requirements or guidelines. For example, a typical roof warranty doesn't cover the cost of leak repair if it was caused by fire, lightning, high winds, hail, earthquakes, negligent acts, misuse, vandalism or loss of integrity of the structure.
High Winds
Damage caused by high winds can fall outside of the typical roof warranty coverage. Check with your roofing contractor to find out what winds speeds you are covered for. If your property is in a high wind or hurricane area you might want to check into a wind gust upgrade. But know that this upgrade will probably increase the cost of your warranty and may need enhancements to the roof system like increased fastening patterns.  Those enhancements will also increase the total cost of your new roof system.
Hail Damage
Another warranty add-on is coverage for hail damage. If your property is located in a hail-prone area you might want to think about a roof design that allows for this add-on to protect you from the expense of repairing a hail damaged roof.  However, this may also  require enhancements that will increase the total cost of your new roof.
Roof Punctures
If your roof system has a lot of foot traffic you may want to consider adding accidental puncture coverage. There will be an extra charge for puncture coverage and you also might need to have a specific roof membrane thickness for your roof to qualify for this upgrade.
What Typical Roof Warranties Don't Cover
Almost as important as what is covered by your warranty is knowing what isn't covered. Here are a few of the most common exclusions you'll find in typical roof warranty clauses:
Ponding or Standing Water
There are differing opinions on what the definition of ponding water is but what counts is what your roofing manufacturer deems "ponding water." Most manufacturers define this as water that remains pooled on the roof for a specific amount of time after rain has stopped falling. Warranties that exclude ponding water also exclude any problems caused by it, like roof leaks or damage to the area in question.
Consequential Damages
Most roof warranties don't cover any consequential or interior issues caused by roof leaks or defects. This would include carpets, walls, ceilings, equipment and merchandise, etc.
Acts of God
Acts of God are things like high winds (sometimes additional wind coverage can be added), hail (same with hail, additional coverage can be added), tornadoes, floods, fires, etc. These are usually not covered.
Existing Moisture
If your roofing contractor is planning to install a new roof over an existing roof system the manufacturer could require an infrared scan before and after the roof installation to make sure there isn't any moisture trapped in the existing system. Existing moisture that affects a new roof system is not typically going to be covered.
Improper Roof Repairs
Contractors that use improper repair materials or bad repair methods could void the manufacturer's warranty. The manufacturer also will not cover the expenses to have those poor repairs corrected by an authorized applicator. Itt's also worth mentioning that there could be more costs for you to have the manufacturer come out and inspect the recently repaired area in order to reinstate the warranty.
Unauthorized Alterations or Repairs
If you're planning to install a new rooftop unit, addition or alteration to a warranted roof system be certain to contact the manufacturer before moving forward. FAs an example, if you have an HVAC company install a new AC unit of some kind on your warranted roof but don't have a manufacturer authorized roofer install flashing around the unit in you may be risking voidance of your warranty.
Replacement
Unfortunately, you won't find a roof warranty that covers the replacement of your roof system. You may even get the material expense covered but not the labor to install your new roof.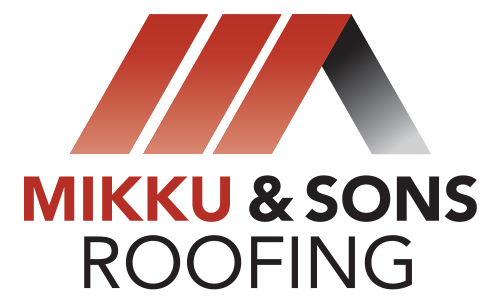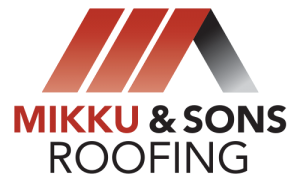 Emergency Roof Repair Contractors
Mikku and Sons Roofing has been helping residents throughout Phoenix since 2001. Our experienced and friendly crew members can inspect your roof and help you get it ready for the monsoon season to help you reduce the risk of damage. If your roof has damage from monsoon storms, we are ready to help you with quick and complete roof repair. We have experience in all types of commercial and residential roofs, including tile, shingle and flat roofs. We are fully licensed and insured and make it our mission to provide quality workmanships and exceptional service.
Call us today at (623) 465-1068 to find out how we can help you prepare your roof for the coming monsoon season or to repair it after a storm.