Types of Roofing Materials to Choose From
Tile Roofing
Clay, terracotta, slate and concrete tile roofing materials are very common throughout the southwest, particularly in the Phoenix area. This type of material holds up well to the extreme weather conditions in Arizona and is particularly impact resistant to falling debris and hail. This is an important factor to consider when choosing a roofing system.  It also allows a certain amount of air circulation up under the tiles, helping to keep your roof cooler in the heat. Since it comes in a variety of colors and shapes, it is also extremely attractive. However, the weight may be a factor when selecting this type of material.
Foam Roofing
Foam roofing is most often used on flat surfaces, but thanks to its ability to flow when it is applied, foam can be put on almost any type of roof surface. With proper maintenance (every 10-15 years) this material can last more than 50 years. Foam roofs are also very light weight, much more so than more traditional roofing material options. It is also durable, impact resistant and very energy efficient. Foam roofing frequently produces an energy savings of 30% or greater when compared to the alternative roofing systems.
Asphalt Shingles
Standard asphalt shingles have three tabs and tend to have a repetitive pattern from one home or business to the next, although they do come in a variety of colors. In contrast, dimensional shingles, also known as architectural or laminated shingles, have two layers of shingle material bonded together, but random notches have been taken out, exposing the bottom layer. This gives these new shingles a three dimensional look to the roof, with different high and low tabs. Because of the double bonded layer, dimensional shingles actually offer more protection and impact resistance from wind and hail — with the heaviest grades able to withstand 120 mph winds. They also have a longer lifespan — 40 years compared to the average 20 years for the single layer asphalt shingles.
Single Ply Roofing
Single ply roofing is one of the fastest growing roofing applications for flat roofs in the world. Widely used in the Southwestern United States, these white-colored roofing systems are highly reflective and energy efficient, often Energy Star rated. Major manufactures including Firestone manufacture this product, and offer 10-30 year warranties. Single Ply roofs also offer creativity in the insulation package that can be installed underneath the membrane, with availability of R-30 and beyond.
Cool Roofs
During the summer months, most people wear lighter colored clothing because light colors reflect heat and sunlight, whereas dark colors absorb it. Buildings are the same as people. A dark-colored roof will be hotter than a light-colored roof. The term "Cool Roof" refers to roofing materials that reflect the sun's energy from the roof surface. Cool materials for low-slope roofs are mainly bright white in color, although non-white colors are starting to become available for sloped roof applications.
Cool Roofs must also have high emissivity, allowing them to emit infrared energy. For instance, metal roofing tends to have low emissivity and is not considered a cool material. Cool roofs can reduce the roof surface temperature by up to 100 degrees Fahrenheit, thereby reducing the heat transferred into the building below. This helps to reduce energy costs (by keeping attics and ducts cooler), improve occupant comfort, cut maintenance costs, increase the life cycle of the roof, and reduce urban heat islands along with associated smog.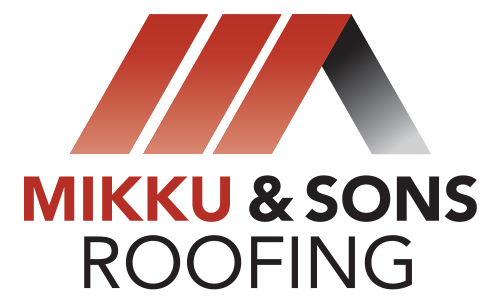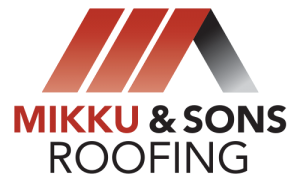 Emergency Roof Repair Contractors
Mikku and Sons Roofing has been helping residents throughout Phoenix since 2001. Our experienced and friendly crew members can inspect your roof and help you get it ready for the monsoon season to help you reduce the risk of damage. If your roof has damage from monsoon storms, we are ready to help you with quick and complete roof repair. We have experience in all types of commercial and residential roofs, including tile, shingle and flat roofs. We are fully licensed and insured and make it our mission to provide quality workmanships and exceptional service.
Call us today at (623) 465-1068 to find out how we can help you prepare your roof for the coming monsoon season or to repair it after a storm.