A cool roofing system can reduce the temperature on the surface of your roof by as much as 100 degrees.  This will reduce the heat that is transferred into the interior below.  The attic space and ductwork under the roof will be cooler.  This will lower utility and maintenance costs and improve comfort inside.  It will also increase the lifespan of your roof and lower the urban heat island affect and associated smog levels in cities.
What You Should Know About Cool Roofing
Cool Roofing Materials

They are made of materials that reflect the energy and heat from the sun away from the surface of your roof. The materials for homes with low-slope roofs are typically bright white, however, there are other colors that are being made for more sloped roof applications. Cool roofing is highly emissive, which allows it to emit infrared energy away from the roof. Bare metals and metallic coatings usually don't have low emissive abilities, which is one of the reasons they aren't thought of as cool roofing materials.
Cool Roofing Benefits
Lower annual electricity expenses by reducing summer cooling costs.

Reduce infrared conversion from visible light, making your interior more comfortable.

Lower maintenance and replacement costs by extending roof life.

If you have time-of-use metering you can save on peak time usage.

Reduce roofing waste materials in landfills.

Lower the highly publicized heat island effect in urban areas.

Lower air pollution and smog in urban areas.
Cool Roofing Costs
Initial costs for a cool roof are similar to traditional roofing materials. Some cool roofing materials cost less than traditional materials and some cost more. Cool protective coatings can be applied every 10 to 15 years, which can reduce, or eliminate, the need for expensive roof tear-offs and replacements. If you add these roof repair or replacement savings with an average 20 percent savings on utility costs, it makes a cool roof a money saver over the life of your property. You can also get rebates in some communities, in addition to energy and lifespan savings, from local utility companies for installing cool roofing on your home.
Experienced Flat Roof Installation Contractors
There are 2 two types of materials for low-slope roofing systems on homes – single-ply materials and reflective coatings. Single-ply materials are made of large sheets of pre-constructed roofing fastened together over the old roof and sealed at the seams. Reflective coatings are installed or applied over an existing clean, leak-free roof surface using rollers, sprayers, or brushes.
There are other materials available for sloped roofs in clay or concrete tiles. They stay cool by using certain pigments that reflect the sun's infrared heat. There aren't asphalt shingles or pre-coated metal roofing materials available in cool versions right now.
You can visit the ENERGY STAR® Website for a comprehensive list of cool roofing system products and manufacturers at www.energystar.gov.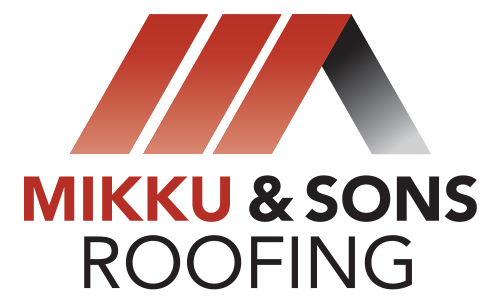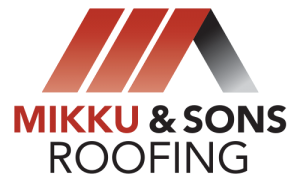 Emergency Roof Repair Contractors
Mikku and Sons Roofing has been helping residents throughout Phoenix since 2001. Our experienced and friendly crew members can inspect your roof and help you get it ready for the monsoon season to help you reduce the risk of damage. If your roof has damage from monsoon storms, we are ready to help you with quick and complete roof repair. We have experience in all types of commercial and residential roofs, including tile, shingle and flat roofs. We are fully licensed and insured and make it our mission to provide quality workmanships and exceptional service.
Call us today at (623) 465-1068 to find out how we can help you prepare your roof for the coming monsoon season or to repair it after a storm.