Here Is A List of Pros and Cons of Shingle Roofs
Shingle Roofing is Very Versatile – Shingle roofs can be made of asphalt fiberglass, wood, metal, slate, or tile. In the warmer areas where properties have a lot of flat roofs, tile shingles are durable in our Arizona climate. Wood shingles look fantastic on rustic house designs while asphalt fiberglass can be used to suit just about any property design.
Shingle Roofing is Less Expensive – Shingles are one of the least expensive roofing choices. Galvanized metal shingles are inexpensive and extremely durable. Synthetic slate and asphalt fiberglass shingles are more affordable than their original versions.
Easy to Install and Maintain – Shingle roofs don't require specially trained roofing contractors. Every roofer should know how to install shingle roofs as it's one of the most popular types of roofing choices throughout the country. Consistent scheduled repairs and maintenance on your shingle roof is critical to help it last a long time and to avoid damage to the interior of your property. But, the investment and repair work needed is manageable.
Fire Resistant – Excluding wood shake shingles, the other types of shingle materials are very fire resistant. Asphalt fiberglass shingles are made to be more fire-resistant than plain felt shingles.
Easy Availability – Most hardware, construction supply and home improvement stores carry several types, shapes, and colors of shingles. Its affordability fueled its popularity with home construction companies, making shingle roofing materials easily available, ready for roofing installation and repair projects and jobs.
Less Lifespan – Although some shingles – like metal and slate – are durable and strong enough to last 50 years, they can also be more expensive. Asphalt and wood shingles ordinarily last from 15-30 years. Tile shingles can last 30 years or longer, but the underlayment will need to be addressed about every 12-15 years.
Needs Regular Repair and Maintenance – You need to have your roof inspected once or twice a year. It could be more often depending on the intensity of the storm season. Putting off the regular inspections could lead to leaks and other damages that will be much more expensive to fix down the road.
Subject to Discoloring and Deforming – Shingles can bend, fade, scar, and stain due to the weather and the elements, especially during intense monsoon storms.
Susceptible to Moss and Mildew – Improper roof installation, poor roof ventilation, and moisture leaks could result in damaging moss and mildew, particularly on wood and asphalt shingles. Mildew and moss growth not only look bad, they also could lead to the roof deteriorating more quickly. Not to mention the health hazards that could arise for your family if it should take hold inside the property, such as attics and walls.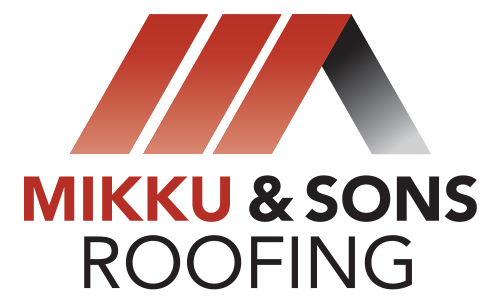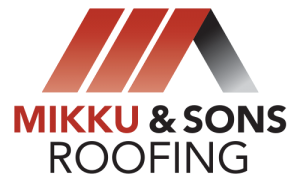 Emergency Roof Repair Contractors
Mikku and Sons Roofing has been helping residents throughout Phoenix since 2001. Our experienced and friendly crew members can inspect your roof and help you get it ready for the monsoon season to help you reduce the risk of damage. If your roof has damage from monsoon storms, we are ready to help you with quick and complete roof repair. We have experience in all types of commercial and residential roofs, including tile, shingle and flat roofs. We are fully licensed and insured and make it our mission to provide quality workmanships and exceptional service.
Call us today at (623) 465-1068 to find out how we can help you prepare your roof for the coming monsoon season or to repair it after a storm.