You should bring in a professional roof repair contractor if you have concerns after an inspection. The roofing contractor can also help you determine the remaining estimated lifespan of your roof, the roof's general existing condition and help you develop a maintenance plan moving forward.
Roof Inspections – Things to Keep in Mind
When Hiring A Roofing Contractor
Choose established, properly bonded roof repair contractors.
Get more than one estimate for the services you need.
Get references that include other properties in your area and follow up on them.
Make them show you their certificate of insurance and ensure they have current worker's comp insurance.
Always check with the Better Business Bureau for any complaints that are open.
Make sure the estimate is very specific on the scope of work, including disposing of any debris created and cleaning up the grounds after the job is complete.
If you're getting a new roof installed, make sure the deck has no deteriorated materials or any areas that are water soaked. Make sure any damaged material replacement is included in the contract.
Get a warranty in writing and verify the information. Confirm everything that is and isn't covered in the scope of work and warranties. For future inspections and repairs, keep all records of work performed and warranties.
Other Things To Remember
An inspection should provide a plan for repair any issues that might show problems.
After a severe storm with strong wind, have your roof inspected for damage, because these type of storms in succession can weaken your roof. Even if the roof appears to have survived a storm intact, there could have been damage or it could have been weakened enough to fail during the next one.
They should go back to previous areas where repairs have been made in the past to ensure they have held.
They should make sure to remove any accumulated debris or objects on the roof. Leaves, small branches and other organic material can hold moisture, which can cause deterioration of the roof materials. If you live in a dry area, keeping debris off your roof will place your property in less risk for fire.
Keep trees around your property trimmed back so branches don't scrape the roof and drop debris on it. Debris on your roof can clog gutters and drains that would force water flow away from your roof.
Check your gutters, downspouts and drains for twigs, grass, leaves and other objects or debris that will prohibit proper drainage.
If you're in an area prone to sever wind, make sure your gutters and downspouts include straps to hold them in place.
Inspect the seals around vents and other roof apparatus to make sure they're sealed properly. Use flashing cement to seal any gaps that might be visible. You may need to replace the flashing if its been badly damaged or deteriorated, or if you can move your vents back and forth.
If you have a storm with large hail stones, contact your insurance company about having the roof inspected, even if you can't see any easily visible damage.
The Best Way to Avoid Major Roof Issues
You should bring in a professional commercial roof repair contractor if you think that there could be some concerns after an inspection. The commercial roofing contractor can also help you determine the remaining estimated lifespan of your roof, the roof's general existing condition and help you develop a maintenance plan moving forward.
Regular inspections and maintenance is the best way to avoid major roof issues and help your roof sustain extreme weather conditions. Regular maintenance will also prolong your roof's lifespan.  This may allow you to repair your roof instead of replacing it when issues pop up, saving you a lot of money. How often you should have your roof inspected depends on several factors like age, recent weather events, foot traffic on your roof, and any type of conditions that may have been uncovered in past inspections. Your roof should be inspected twice per year, in the spring and fall, to ensure that it's not being forgotten.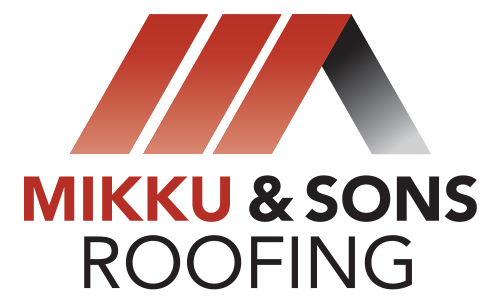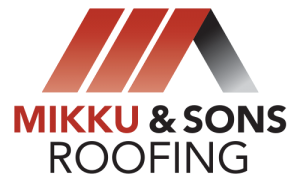 Emergency Roof Repair Contractors
Mikku and Sons Roofing has been helping residents throughout Phoenix since 2001. Our experienced and friendly crew members can inspect your roof and help you get it ready for the monsoon season to help you reduce the risk of damage. If your roof has damage from monsoon storms, we are ready to help you with quick and complete roof repair. We have experience in all types of commercial and residential roofs, including tile, shingle and flat roofs. We are fully licensed and insured and make it our mission to provide quality workmanships and exceptional service.
Call us today at (623) 465-1068 to find out how we can help you prepare your roof for the coming monsoon season or to repair it after a storm.