Extending Your Roof's Lifespan
There are several things you can do to extend your roof's lifespan.  Properly maintain it when needed, get it inspected regularly and get repairs done quickly as needed.
Get Your Roof Inspected
Before the monsoon season begins, at least once every year, you should have your roof inspected – especially if its a flat roof and its over 15 years old. Our roofs here in Arizona get hit the hardest during the winter rain between December and February and the monsoon season between June and September. When it rains here, we have drops in temperature that happen suddenly, causing thermal shock, compromising your roof's surface.
In your roof's warranty, it probably has a clause that voids the warranty if you're not properly maintaining it, so its critical to keep up with regular maintenance, schedule routine inspections and fix any necessary problems as soon as possible.
Regularly Maintaining Your Roof
If you're not scared of getting on your roof, here's a couple things you can do to increase your roof's lifespan. Take the correct safety steps if you do, because one of the leading causes of serious accidents around a home is falling off a ladder. Also, be careful walking on it, especially if its older. You can cause some serious damage and weaken your roof if you do.
Prevent your gutters from clogging and water from ponding by removing any debris that accumulates – any small branches, leaves or organic material.
Check if there is any water ponding  if your roof is flat.
Check your chimney, vents or skylights for any leaks around their edges.
If you find any cracks or splits, they can be sealed with asphalt emulsion mixtures.
If you have any trees or branches hanging over your roof, trim them back.
Promptly Repair and Inspect
There are some roofing issues that you should leave to a professional roofing contractor. Find an experienced, licensed, professional roofer like Mikku and Sons Roofing if you find any of these problems:
If you find pests like insects, birds or bees.

Leaks in your interior ceilings or damage from a storm.

Tiles or shingles that are broken or missing.

Damage after a serious hail storm.

Buying a new home – get a professional inspection every time.
Mikku and Sons Roofing provides quality roof replacement, roof installation and roof repair to Phoenix and the surrounding communities. Services are available for shingle, tile and flat style roofs. We've been a reputable, quality roofing contractor since 2001. If you need your roof to be inspected, or need roof maintenance during the winter, give us a call (623) 465-1068,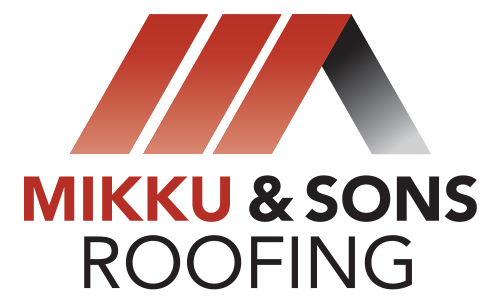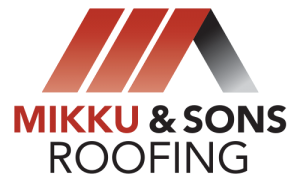 Emergency Roof Repair Contractors
Mikku and Sons Roofing has been helping residents throughout Phoenix since 2001. Our experienced and friendly crew members can inspect your roof and help you get it ready for the monsoon season to help you reduce the risk of damage. But, if your roof does have damage due to monsoon storms, we are ready to help you with quick and complete roof repair. We have experience in all types of roofs, including tile, shingle and flat roofs on both personal residences and commercial property. We are fully licensed and insured and make it our mission to provide quality workmanships and exceptional service.
Call us today at (623) 465-1068 to find out how we can help you prepare your roof for the coming monsoon season or to repair it after a storm.