Here are some tips that will help your roofing contractor ensure they won't miss any essentials during services. If you're a homeowner, these tips will guide you on what to expect when you hire a professional roofing company to perform routine shingle roof maintenance.
Three Tips for Regular Shingle Roof Maintenance
A roofer should perform 4 basic services twice per year to help a homeowner properly maintain their asphalt shingled roof. Also, you'll want to do this after major storms. Here's your roofing maintenance checklist:
Routine Maintenance
A critical part of roof maintenance is routine cleaning and clearing of the roof and its related systems. Pay attention not only to shingles and flashing but other key elements, like eaves, troughs, down spouts, installations (such as skylights, vents, chimneys, solar panels), and ventilation.
Here's what we recommend:
Property owners should regularly clear debris from the roof, including leaves, branches, and other items that might clutter the surface. Your roofing contractor might use a leaf blower, being sure to blow the air down the roof.  This will ensure that debris won't be blowing up and underneath the shingles. To lower the debris that accumulates, clear away vegetation and branches that hang over the roof. Hire a professional tree service to cut away difficult or hard to reach areas.
Dig out leaves and organic material from all gutters. This will ensure water drains without obstruction through to the downspouts. Homeowners could install eave protectors, metal meshed grates that prevent buildup of debris and make cleanup easier.
Be sure the downspouts are clear and unobstructed so water drains properly from the roof and away from the foundation. A homeowner should take notes of any leaks or drips that occur during or right after a rain storm. Report any issues to the contractor during inspection time.
Get Your Roof Inspected
Once cleared of debris, your roofing contractor should inspect it for any red flags that could indicate potential trouble.
They should complete this inspection twice a year – recommended in the spring and fall. This will allow them to make note of anything suspicious, as well as complete small fixes or minor repairs before they become bigger issues. Also, they'll see if there's any evidence the ventilation system is malfunctioning or might need maintenance or cleaning.
Perform Any Needed Repairs
An experienced roofer should immediately complete any asphalt shingle roof repairs to maintain the integrity of the roof's materials and related systems, such as drainage and ventilation. Little fixes performed properly will prevent bigger issues, or more costly repairs, over time. They could:
Replace or repair missing, broken or buckled shingles: A roofing contractor could use roofing cement or nails to repair shingles that have become cracked or loose. They could also replace any shingles that have broken free or blown away.
Replace or install valley flashing: They may also consider replacing the existing valley flashing if its become corroded, cracked or is no longer secure – which would threaten its waterproofing abilities.
Replace other flashing: Your roofer could use roofing cement and nails to replace metal flashing around chimneys, roof vents or other installations if the flashing has become loose or rotten. If they're installing the flashing against a brick structure, it's advisable to use copper or galvanized steel, because the lime in brick mortar could corrode aluminum materials.
Repair gutters or downspouts: Your roofing company might use gutter caulking, a gutter patching kit or roofing cement and patches to fix leaky or corroded sections of the eavestroughs or downspouts. If they are sagging, they should use a level to determine the proper pitch, then rehang them so they drain properly.
A Secure Roof Equals a Secure Home
Whether you're a homeowner looking to maintain the life of your roofing system, or a roofing professional educating your customer on the benefits of regular inspection, maintenance and repair, sticking to a consistent, regular schedule is well worth the investment.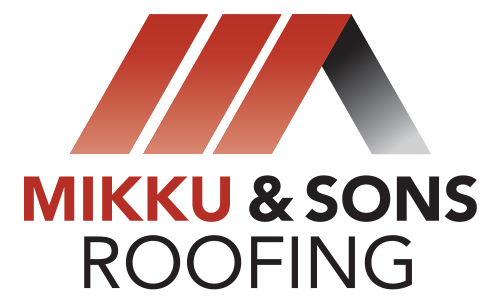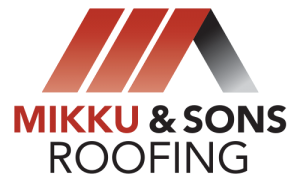 Emergency Roof Repair Contractors
Mikku and Sons Roofing has been helping residents throughout Phoenix since 2001. Our experienced and friendly crew members can inspect your roof and help you get it ready for the monsoon season to help you reduce the risk of damage. But, if your roof does have damage due to monsoon storms, we are ready to help you with quick and complete roof repair. We have experience in all types of roofs, including tile, shingle and flat roofs on both personal residences and commercial property. We are fully licensed and insured and make it our mission to provide quality workmanships and exceptional service.
Call us today at (623) 465-1068 to find out how we can help you prepare your roof for the coming monsoon season or to repair it after a storm.