Shingle Roof Installation Tips
Should You Install Over Existing Shingles?
Like many home improvement projects, installing a new roof is expensive. One way you may think you can save money is with a "roof over" or by re-roofing- this entails placing the brand-new shingles immediately over the age-old ones. While it might seem advisable and allow you to save money in lower disposal and labor expenditures, the problems will probably outweigh the benefits. Roof overs may actually reduce the life of brand-new shingles due to heat buildup and issues with moisture. There is also possible problems with the underlying decking that are not seen and restored. Check your shingle warranty to avoid loss of coverage due to an ill-advised roof over.
Figuring Your Roof Size
For a shingle roof installation, contractors will measure your roof and offer you an estimate based on the number of squares of shingles needed. A square is the material needed to cover 100 square feet, so a roof with 20 squares has 2,000 square feet of surface area that needs to be covered.
Make Sure Its Ventilated
One element that contributes to the long life of your roof is the right amount of ventilation. Ascertaining your roof system has the necessity ventilation can modulate the attic temperatures in the summer and reduce moisture being developed in winter. Request your contractor supply you with the kind of venting that is included with the roofing project to make sure your roof lasts through its warranty period.
The Wood Under the Shingles
Part of professional roof repair is not only removing all the old shingles, but making any needed repairs to the underlying wood substructure. Your contractor should address this and allow for these kinds of repairs if needed in your agreement. Placing brand-new shingles over faulty wood is never advisable and will  reduce the life of the brand-new roofing materials.
Protective Cover Under the Shingles
Shingles should never be affixed directly to raw lumber on the roof. Protective coverings made of felt or other materials offer additional heat and water shields needed to fully protect your dwelling. This is especially important in areas with heavy rains or icy temperatures. Likewise ensure the contractor includes all the additional substances needed for a proper roof replacement like fasteners, flashing and drip boundaries are a part of the estimate.
Make Sure It's Inspected
A properly functioning roof system will protect your home and possessions for many years. Be sure you discuss what this assessment consists of and how your contractor will ensure that your brand-new roof is finished to your satisfaction. Some roofing contractors will provide independent inspections and certifications for your complete peace of mind.
Don't Forget About Wind Resistance
In evaluating the quality of the roofing materials and their installation, the warranty and performance relevant to wind is a major factor in evaluating which product to purchase. This is especially important in areas where monsoon storms, micro bursts or other severe weather patterns can cause severe wind damage. Wind speed warranties can be as low as 60 miles per hour and can cover up to 130 miles per hour. Properly installed, acquiring shingles with higher wind warranties can be the difference between a brand-new roof and complete protection should you experience severe weather.
Thoroughly Research Your Contractor
Is your contractor licensed and bonded? Does your contractor have proper insurance? What warranties do they offer for materials and labor? Do they secure the proper permits and follow all local, regional codes and regulations? How reliable are they? What work have they performed previously in your geographic area?
Your Warranty and Service After the Sale
One of the most important parts of any residence improvement project is the service you get after the project is complete. Does your contractor offer a standard warranty? What does that include for products, labor and parts? For what length of period does the warranty have? Is there an extended warranty available? What does that include and for how long? What does it cost? How do you request service calls? Is there a cost for service calls? Will the company be there over the next 10 years if you need them?
It's Not Always About Price
The natural inclination is to find the lowest cost. While cost should always be a factor, the most important part of the decision should be appreciable value and your return on investment. Will the contractor give you a fair estimate and one that handles the cost of quality products and professional installation? Does the estimate encompass all facets of your roof replacement including ventilation, protective coverings, fasteners, permits and inspections, flashing as well as removal and dumping of the old roofing substance and delivery of brand-new materials? Does the estimate encompass all labor, project management and coordination? Are there allowances for unforeseen expenditures such as repair or replacing the underlying wood structures? Peace of mind, quality substances and complete project specs are as important and will provide you with a roof that lasts a lifetime.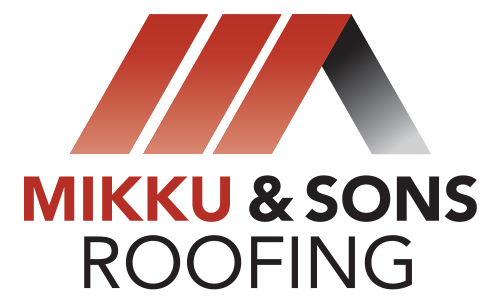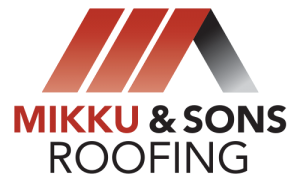 Emergency Roof Repair Contractors
Mikku and Sons Roofing has been helping residents throughout Phoenix since 2001. Our experienced and friendly crew members can inspect your roof and help you get it ready for the monsoon season to help you reduce the risk of damage. If your roof has damage from monsoon storms, we are ready to help you with quick and complete roof repair. We have experience in all types of commercial and residential roofs, including tile, shingle and flat roofs. We are fully licensed and insured and make it our mission to provide quality workmanships and exceptional service.
Call us today at (623) 465-1068 to find out how we can help you prepare your roof for the coming monsoon season or to repair it after a storm.