Other factors to take into account are regional weather conditions, the design of your home and the amount of routine maintenance the materials will need. In short, the quality of the roofing materials you invest in play a critical role in determining the life expectancy of your new roof.
How long do products last?
According to the National Association of Home Builders, most roofing products are designed to last at least several decades under normal weather conditions. Let's take a closer look at how the longevity of different materials is rated.
Asphalt Shingles
Usually, asphalt shingles last about 20 years; but, higher-quality asphalt shingles can be warrantied for up to 50 years. However, you can expect to pay more for a premium, long-life product.
Architectural Asphalt
These are asphalt shingles that are thicker, which can create an appearance similar to slate, or clay tiles at a lower cost. Architectural asphalt shingles last about 30 years on average.
Wood Shingles And Shakes
Wood roofing has an expected lifetime of  about 30 years, but it can last much longer under moderate weather conditions. Not really used much anymore in our extreme Summer heat.
Metal
The International Association of Certified Home Inspectors projects metal roofing to last between 40 to 80 years. The Metal Roofing Alliance gives a life expectancy of at least 40 to 60 years.
Slate, Concrete And Clay Tiles
Each of these products is rated for a life expectancy of 100 years or more by both the NAHB and NACHI. The underlayment beneath the tiles usually needs to be addressed every 15-20 years, however.
Important Information Regarding Materials
Your Roofing Investment
How long your roof lasts is directly related to the cost of the materials you choose.
Asphalt shingles are among the least expensive residential roofing products. But, difficulty of installation will greatly increase the cost per square foot. Architectural shingles, which are twice as thick (and heavy) as asphalt costs almost twice as much as regular asphalt shingles.
Metal roofing materials are a premium home product, and costs run about two to three times that of asphalt shingles. It's comparable to tile or cedar shakes, but less expensive than slate. Expect to pay between $5.00 to as much as $15 per square foot.. Adding a breathable underlayment is recommended and can increase these figures also.
Simple roofing designs with tile or slate cost about $15-20 per square foot, but more complicated architectural designs and premium slate or tile roofing materials can cost as much as $40-50 per square foot.
Pros And Cons Of Materials
Asphalt shingles are the most extensively used roofing product in the United States the says the National Roofing Contractors Association. They are relatively inexpensive, and there is a wide choice of colors, patterns and styles to choose from.
Architectural asphalt shingles are a recently developed product. Its a material made from engineered polymer composites that look like cedar wood shakes or slate tiles. The good news is that they're much less expensive than natural products; the bad news is that they don't have a long history of performance benchmarks to analyze.
Metal roofing materials, including metal shingles, slates, tiles and vertical panels, weigh  up to 50% less than asphalt shingles and 75 percent lighter than tiles. The problems they have are the same as the other materials: leaks, punctures or tears and pooling water.
Wood shakes typically get warped from a lifetime of wetting and drying with the seasons. This can jeopardize the integrity of the roof. But, they're still a popular choice in many parts of the country.  Pressure-treated shakes will hold up better, and that thick-cut cedar shakes generally last longer than thinner cedar shingles.
The main drawback with slate or tile roofing is their weight. 3/8-inch thick slate or tile can weigh as much as 1,500 pounds per square (a 10-foot by 10-foot area), and each additional 1/8-inch thickness increases the weight by 500 pounds per square.
Before choosing a type of new roof, consider how much you want to invest, what types of roofing products are used in your neighborhood, and how long you expect to be living in your property. It would also be a good idea to consult with an experienced, professional roofing contractor about which materials are the best fit for your property and area.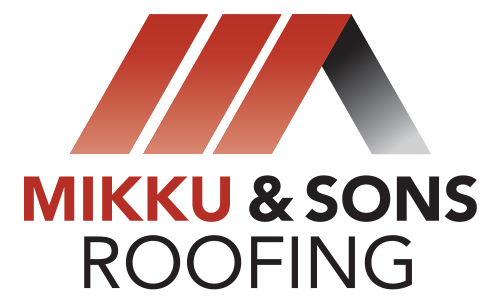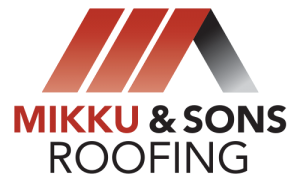 Emergency Roof Repair Contractors
Mikku and Sons Roofing has been helping residents throughout Phoenix since 2001. Our experienced and friendly crew members can inspect your roof and help you get it ready for the monsoon season to help you reduce the risk of damage. If your roof has damage from monsoon storms, we are ready to help you with quick and complete roof repair. We have experience in all types of commercial and residential roofs, including tile, shingle and flat roofs. We are fully licensed and insured and make it our mission to provide quality workmanships and exceptional service.
Call us today at (623) 465-1068 to find out how we can help you prepare your roof for the coming monsoon season or to repair it after a storm.