Here Are A Few Key Benefits of a Tile Roof
Durability and Long Lifespan
Clay, concrete, and slate roofs are extremely resistant to fire and resist rot, bugs, and most other pests. Most tile roofing will hold up to extreme heat and cold, making it great for use in almost any climate. Clay tiles are especially resistant to the corrosion from salty air, which makes them an excellent choice for properties located in coastal areas. Many kinds of roofing tiles can also brag of superior impact resistance, which makes them a superior option in areas that experience severe storms with hail or high winds.
Most tile roofs are found in the warmer warmer regions of our country, but they can be utilized in colder areas, too. When you're installing a clay or concrete tile roof in a region with a colder climate, however, you should require materials designed to handle the expansion that occurs with freezing and thawing cycles.
Quite frankly, people are the biggest threat to tile roofs. The tiles are not typically designed to handle foot traffic and are prone to be being broken or chipped when people walk on them and are careless. This is why its important to hire an experienced, professional roofing contractor to do any repairs or maintenance on or around a tile roof – including cleaning gutters, maintaining chimney and other protrusion flashing, and routine regular inspections.
A roof made of concrete, clay, or slate could be the last roof you will ever need on your home. Clay or slate tiles can last as long as 100 years, while most concrete tile comes with a 50 year warranty. Slate is one of the most durable and long-lasting roofing materials of all, with a lifespan of 100 to 150 years or more.
Curb Appeal and Versatility
Concrete and clay tiles usually feature natural earth tones, a sand-cast or unglazed finish, and a classic curved shape. However, their design isn't limited to just these Southwestern and Mediterranean benchmarks. Their casting allows for a lot of different style options which will suit just about any type of architectural taste.
Both concrete and clay tiles come in a large array of colors and can have glazed or unglazed finishes. The most common shapes are flat, fluted, and interlocking that can be used in a wide variety of home designs. Some tiles are made to look like wood shakes, for use on craftsman, rustic and  log homes. Others are designed to mimic traditional European properties. Natural slate tiles are used often as the roofing system of choice for victorian, colonial, and tudor architecture.  They also looks great on sleek, modern, contemporary homes.
Slate tiles give the distinct appearance of natural stone and have a lot of the advantages that clay and concrete tiles have, including durability and long lifespans. They're very popular in northern Europe, and are often found on victorian and tudor style homes in the US.
Long Term Return on Investment
Tile roofs are one of the most expensive upfront for both materials and labor. Slate, as an example, can range from $1,000 to $2,000 per square (which is a 10-foot-by-10-foot section of roofing) installed and a tile roofing contractor that has experience working with the high-end material may also require more. However, over their long lifespan, concrete, clay, and slate tiles will offset their initial cost. Because of a high thermal mass, tiles do a great job of regulating the temperature of your property, thus helping you lower heating and cooling expenses. The durability and longevity of clay, concrete, and slate also mean that you save a lot of money by not having to replace your roof multiple times over the lifespan of your home.. As an added benefit in todays eco-friendly world, all of the materials used are environmentally friendly, easily recycled.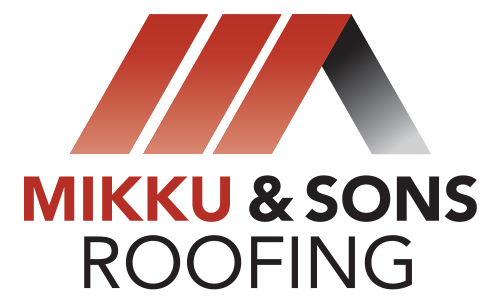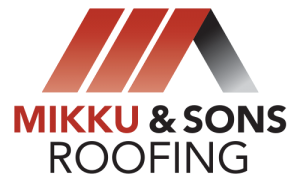 Emergency Roof Repair Contractors
Mikku and Sons Roofing has been helping residents throughout Phoenix since 2001. Our experienced and friendly crew members can inspect your roof and help you get it ready for the monsoon season to help you reduce the risk of damage. If your roof has damage from monsoon storms, we are ready to help you with quick and complete roof repair. We have experience in all types of commercial and residential roofs, including tile, shingle and flat roofs. We are fully licensed and insured and make it our mission to provide quality workmanships and exceptional service.
Call us today at (623) 465-1068 to find out how we can help you prepare your roof for the coming monsoon season or to repair it after a storm.