For the most part, you can expect a tile roof to have a lifespan of 50 years or more. Some of the great things about tiles are their fire resistance, how they withstand strong chemicals, how they are resistant to biologically degrading, keep away bugs and animals, are mold resistant and can handle extremes in temperature, whether hot or cold.
Technological Tile Advancements
Lower Weight
A lower weight makes them able to be used in many types of architectural designs and systems.
Increased Energy Efficiency
20 to 30 % more utility savings for property owners due to modern green technologies.
Increased Reflectiveness
Cool roof choices that will help towards solving urban heat island issues.
Flexibility
Manufacturing processes are incorporating new materials, such as recycled options in their manufacturing of tiles.
Adaptability
Many architectural styles can be used because of a myriad of new colors and shapes, such as even wood and shakes.
Water Resistibility
They're more moisture resistant than the past due to developments in waterproof underlayment barriers and trim and venting options.
Today's Tile Roofing Options
Clay or Ceramic 
These are made by baking clay thats been colored and glazed. They can be used with many textures, finishes and styles.  They are durable and long lasting, requiring less maintenance. 
Concrete 
These are made using concrete reinforced with fibers, which increases strength and durability. They can be pressed into molds, which creates different kinds of shapes and designs for architectural purposes. They are then finished with different colored dyes and glazes.
Slate
Can last as long as 100 years, a natural stone material that requires very little maintenance. You can cut it into various shapes and sizes to fit the architectural needs of any home or business its being designed for.
Metal 
Made form aluminum, copper, steel or tin, they can be made to look like stone  with many different shades, shapes, and colors. They're very lightweight, extremely durable and can be used in cold and elevated areas that have a lot of snow.
Synthetic 
They can mimic the look of clay, ceramic or slate through rubber or polymer compounds that can be shaped and molded into many styles and designs. They're also very light, durable and much easier to install than other tiles like clay, concrete or metal.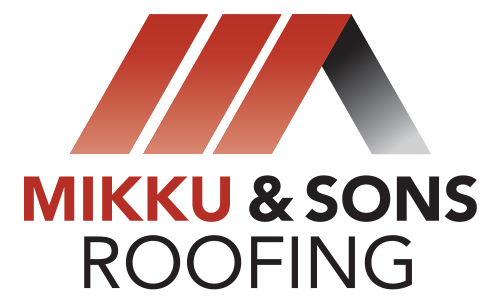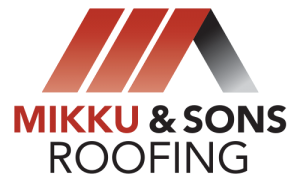 Emergency Roof Repair Contractors
Mikku and Sons Roofing has been helping residents throughout Phoenix since 2001. Our experienced and friendly crew members can inspect your roof and help you get it ready for the monsoon season to help you reduce the risk of damage. If your roof has damage from monsoon storms, we are ready to help you with quick and complete roof repair. We have experience in all types of commercial and residential roofs, including tile, shingle and flat roofs. We are fully licensed and insured and make it our mission to provide quality workmanships and exceptional service.
Call us today at (623) 465-1068 to find out how we can help you prepare your roof for the coming monsoon season or to repair it after a storm.