One Thing That Is a Factor in Foam Roof Installation… Where Your Property is Located.
In areas like Phoenix or Tucson, for example, where AC systems are used for a great portion of a calendar year, it would seem like an easy choice. And, there are some states, like California, that are forcing commercial buildings to go with a foam roof installation.
But, in cooler areas of the country, like Minneapolis or Chicago, it's a little more complicated. There are some studies that show in the colder winter months, white roofing might actually increase heating expenses. The debate is about how much it actually does. The question is whether the decrease in cooling costs in the summer months will compensate for a possible increase in heating costs in the winter. Studies have disputed this, showing that the energy savings through air conditioning bills outweighs any negatives, even in colder climates like Chicago.
The other main factor is how cool roofing is, or can have on slowing down the effects of global warming. One major study found that the heat reflected off of white, cool roofing does affect climate change by putting more heat into the atmosphere, which absorbs more carbon emissions. Past studies had made claims that white roofing have a cooling effect, not a warming one.
Foam Roof Installation and The Environment
Know The Factors
So, you should know all the factors involved in the particular area where you reside before making any decisions. You should way all the pros and cons of your options and choose the one that best fits your locality and budget. There are several types of reflective materials to make your choice from.
You could also benefit from some local financial incentives from your governing bodies. There are states that offer their citizens rebates if they install white, cool roofing. Also incentives may be being offered by the various utilities in your city, county or state. On a roof with a dark surface, the temperature can get as hot as 180 degrees. on a warm sunny day. If your roof heats up like this, it will impact your property's interior, which might be great in Chicago during a winter months. However this is not the case in Arizona during the summer, as heat will get inside and rise. You'll need to use more air conditioning as the temperature inside increases as a result.
Roof Color & Heat Islands
Also, a dark roof will disperse heat back into the air, increasing a city's heat island affect. The cumulative effect is  the planet's solar reflectance by absorbing the heat from the sun and its rays. Scientists believe that this is having an impact on global warming and climate change.
This has created a movement towards government agencies recommending white, reflective roofing. For reflecting heat, white roofs are a great solutions due to their smooth exterior. Several major tests that have been completed have shown that dark materials, like shingles, asphalt and tar, only reflect 5-10% of the sun's rays. This also means temperatures rise 70 to 90 degrees more than the air around them. White roofing materials, on the other hand, will reflect as much as 25% of the suns rays with a 50 to 70 degree difference in the surrounding air. Some materials will reflect as much as 35% and only 60 degree differences.
Mikku and Sons Roofing (623) 465-1068 provides quality foam roof repair, foam roof installation, foam roof replacement and other roof repair services to the surrounding Phoenix area communities. We've been a reputable, quality roofing contractor since 2001. Call us when you have any questions about installing or repairing a foam roof on your property.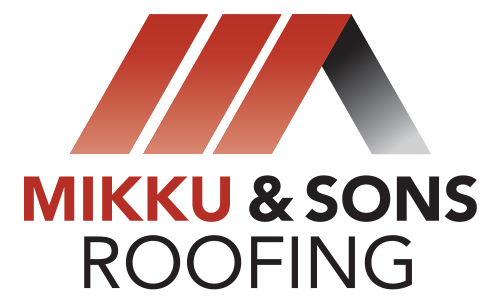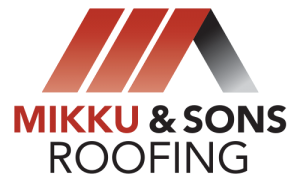 Emergency Roof Repair Contractors
Mikku and Sons Roofing has been helping residents throughout Phoenix since 2001. Our experienced and friendly crew members can inspect your roof and help you get it ready for the monsoon season to help you reduce the risk of damage. But, if your roof does have damage due to monsoon storms, we are ready to help you with quick and complete roof repair. We have experience in all types of roofs, including tile, shingle and flat roofs on both personal residences and commercial property. We are fully licensed and insured and make it our mission to provide quality workmanships and exceptional service.
Call us today at (623) 465-1068 to find out how we can help you prepare your roof for the coming monsoon season or to repair it after a storm.