Getting roof repairs covered by your insurance company can be a difficult and confusing process. It is best to work with a certified, licensed and locally experienced roofing contractor.  By doing so, you can make sure your roof damage claim is submitted correctly to your insurance company.  This will also ensure that the roof repair is handled quickly, accurately and with the lease amount of hassle. To make sure you can handle the insurance claim process, Mikku and Sons Roofing recommends you follow these five tips as a guideline.
Here Are A Few Things You Can Do To
Have Your Roof Ready for Monsoon Storms
Check For Damage Right After A Storm
If you think your roof is damaged, you should call a reputable and licensed roofing contractor immediately. Have them come out and inspect your roof. Even if your roof looks good from the outside, there could be serious internal damage.  You'll want an experienced roofing specialist to come out and investigate to be sure. Some insurance policies have conditions that tell you how long you can wait after the damage has occurred and still have your roof covered under your policy. After a severe storm, as soon as it's safe, have your roof inspected.
Take Pictures And Document The Details
An experienced roofer will know where to check for damage and should be thorough in documenting the damage and how extensive it might be. They will take pictures of damaged areas and get you a written explanation of what needs to be fixed and the estimated cost to repair. In some cases, you might have roof damage that isn't serious enough to justify an insurance claim and in this case, your preferred roofing company can work with you to plan how to handle the repairs. In more serious cases, you'll need to get your homeowner's insurance company involved and will need to provide proof of damage, including measurements, the events that led up to the damage, and dates and times the damage occurred.
It is always a good idea to take pictures of your roof periodically, especially after any maintenance has been done. Make sure the images are clear and well labeled with date and time. If possible, take several photos from different angles to show the whole roof and its condition. By doing this, you can make a more convincing argument and you will have visual proof to justify that the damaged areas were not there before the storm and were a direct result of the storm itself.
Call Your Insurance Agent And Go Through Your Policy
If you have extensive roof damage, be sure to contact your insurance company right away. If you wait too long, you may not be able to submit the claim. Always have the latest copy of your homeowner's insurance policy to see what statute of limitations there are for reporting damage and what types of roof damage are covered. Some homeowner's policies have clauses detailing the amount of damage that will be covered. For example, if your roof is over ten years old, your insurance company may only cover a portion of the roof replacement cost, based on the depreciated value of your roof. If there's ever any question of the precise roofing insurance coverage you have, contact your insurance provider. When you submit your claim, an adjuster will be sent to inspect the damaged areas and determine what the insurance company will pay out to repair or replace your roof.
Find A Roofing Contractor With Extensive Insurance Experience
If your claim is covered under your homeowner's policy, you will have a certain amount available to repair the damage. You can pick the roofing contractor to complete any repairs needed or to replace your entire roof. When selecting a contractor, make sure you ask for references and only use licensed and insured contractors. It's okay to shop around and get more than one estimate to fix your roof. By doing this, you can be comfortable that you're not overpaying, and you'll have a lot more information to choose a qualified roofing contractor that you think will complete the job correctly. Not every roofing contractor will provide insurance claim assistance.  At Mikku and Sons Roofing, we're roof replacement specialists who will work with you to make sure your claim is submitted promptly to your insurance company, and that you get the maximum reimbursement for your roof repair issues.
Watch Out For Contingency Contracts
Most roofing contractors will provide a free roof inspection and roof repair estimate. However, keep an eye out for contingency contracts that may be disguised as inspection reports. By being led to sign one of these contracts you are agreeing to give the job to that roofing company if your insurance claim is approved. Remember, when you're getting estimates, you should not need to sign anything. If you are pressured into signing something, it's probably time to find a more trustworthy roof replacement company. Checking with the Better Business Bureau and selecting only the roofing companies that have an A or better rating is a good way to parry your list of options to only those roofing professionals that have a reputation for doing quality work.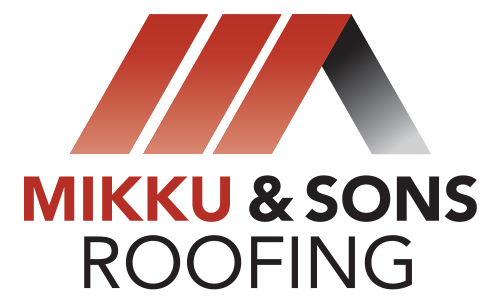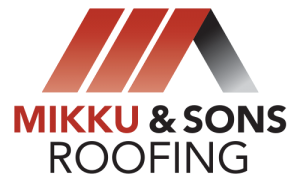 Emergency Roof Repair Contractors
Mikku and Sons Roofing has been helping residents throughout Phoenix since 2001. Our experienced and friendly crew members can inspect your roof and help you get it ready for the monsoon season to help you reduce the risk of damage. If your roof has damage from monsoon storms, we are ready to help you with quick and complete roof repair. We have experience in all types of commercial and residential roofs, including tile, shingle and flat roofs. We are fully licensed and insured and make it our mission to provide quality workmanships and exceptional service.
Call us today at (623) 465-1068 to find out how we can help you prepare your roof for the coming monsoon season or to repair it after a storm.