Of course, we have additional factors that come in to play in the Southwest. The heat, and especially the hot sun, are the main reasons for natural aging, and southern exposures usually have the most wear and tear. Wind, hail, bad drainage, tree branches, pollution and weather extremes also contribute to the aging of a roof. Of course, the easiest way to avoid having a roof replaced is to take care of the materials and fix any found damages right away.
If you're questioning whether to repair or replace your roof, here are 10 signs to watch for that might be an indication that it's time for a roof replacement:
Does the deck look like its sagging?
Are there any dark spots that are noticeable?
Any signs of leaking or water damage inside or under the roof?
Can you see light showing through the roof?
Are any roofing materials (shingles, tiles, shakes, foam, etc.) missing?
Are there any damaged, cracked or torn roofing materials? If you have shingles, look for unusually large amounts of granules in the gutters.
Are the flashing and seals around vents, pipes, chimneys and other penetrations in good condition?
Is the drainage system working the way it should?
Is there any moisture, rot or mold that's noticeable?
Do the appliances and attic space have proper ventilation?
Compare Expenses
If you answered yes to some of these, then you need to compare the expenses involved. If you figure the amount to repair the roof will be $2,500 and will last five years, when it will need to be repeated. Compare that to the cost of a new roof that will need only routine maintenance and could last up to 30 years. It might make more sense to spend the money now and save a larger amount of money later in future repair expenses.
However, be careful, you need to be aware that putting off a roof replacement can cost you more down the road. Poor maintenance routines can allow moisture to penetrate the membrane and cause damage to your insulations and roof deck. If you need to replace these along with roof materials you will have a much bigger roofing expense to deal with.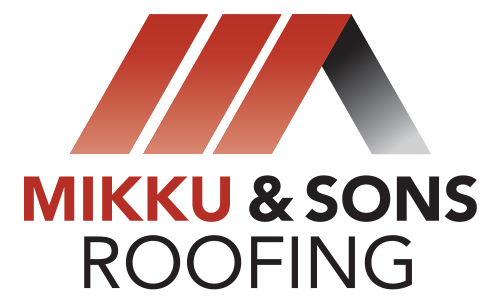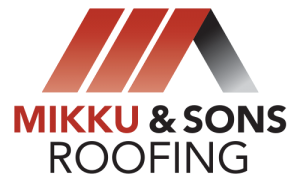 Emergency Roof Repair Contractors
Mikku and Sons Roofing has been helping residents throughout Phoenix since 2001. Our experienced and friendly crew members can inspect your roof and help you get it ready for the monsoon season to help you reduce the risk of damage. If your roof has damage from monsoon storms, we are ready to help you with quick and complete roof repair. We have experience in all types of commercial and residential roofs, including tile, shingle and flat roofs. We are fully licensed and insured and make it our mission to provide quality workmanships and exceptional service.
Call us today at (623) 465-1068 to find out how we can help you prepare your roof for the coming monsoon season or to repair it after a storm.