To an insurance company, your roof is the most critical feature of your property. If its damaged, it can lead to much larger damage claims. The Insurance Institute for Business and Home Safety has stated that more than 90% of hail or high-wind claims result in a payout relative to the quality of the roof cover. Insurance companies check roofing claims with great scrutiny and expect homeowners to provide correct documentation and accurate information in order to process the claim.
Three Important Things To Do
Provide Documentation for Your Claim
To make the claims process experience easier and to help you get the right settlement for your damage, take some photos of your roof and exterior property before they are damaged. Then, when you have some damage from a storm, update the photos when you need maintenance or repairs completed. Once the roof is damaged take another set of photos showing the need for repairs. Document and record the damages and any quotes, estimates or bills you get in relation to the damage. Having this info on file in one place will ensure your claims process is a smooth and easy experience.
Hire a Roofing Contractor with Insurance Experience
Before you file your insurance claim completely, you'll need an estimate from a professional roofing contractor. Most of the time you can pick the roofing company of your choosing. Your contractor should help you make your way through the sometimes complicated roof insurance claims process. Some roofing companies have adjusters on their staff that can deal with your insurance claim for you. Try to find a contractor that has a lot of experience providing roofing quotes for insurance claims.   They should help through the process of getting a roof repair or replacement covered by the insurance company.
Know Whats Covered in Your Policy
Keep in contact with your insurance agent and company. Its the best and most simple way to be aware of what's covered or not covered in your homeowners policy.
Some policies use the age of the roof and take it into account when it gets damaged. If your roof is under 10 years old, you could be covered for the entire cost of repairing or replacing the damaged section at the time of the claim. If it's more than 10 years old, you could be paid for the depreciated value of the damaged roof. The depreciated value takes wear and tear and age of your roof into account. This could mean the value has lowered before the damage occurred.
Some insurance policies will offer damage coverage only up to the depreciated value, no matter what the age of your roof is. Others will cover the entire cost of repairing or replacing the damaged section at the time of the claim, no matter the age of your roof. Most of the time, your insurance company will send out an adjuster to your property to inspect and verify the claim. If the damage is found to be from age, normal wear and tear, or the poor condition of your roof, it will probably be classified as normal maintenance, and won't be covered under your policy.
The most critical thing to remember is if you think your roof has been damaged and needs repair, you shouldn't wait for the inspection by a roofing contractor. Determine how much damage you have as soon as you can. This will help move along the process expeditiously and help you avoid more damage that might not be covered under your policy.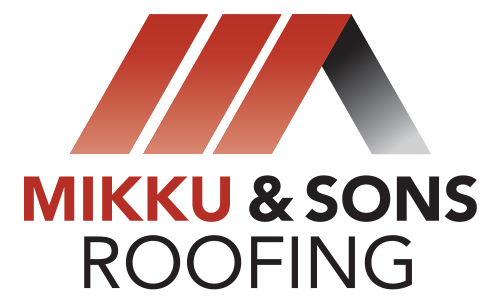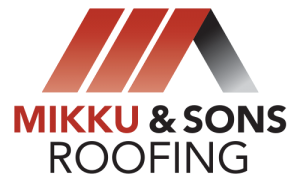 Emergency Roof Repair Contractors
Mikku and Sons Roofing has been helping residents throughout Phoenix since 2001. Our experienced and friendly crew members can inspect your roof and help you get it ready for the monsoon season to help you reduce the risk of damage. If your roof has damage from monsoon storms, we are ready to help you with quick and complete roof repair. We have experience in all types of commercial and residential roofs, including tile, shingle and flat roofs. We are fully licensed and insured and make it our mission to provide quality workmanships and exceptional service.
Call us today at (623) 465-1068 to find out how we can help you prepare your roof for the coming monsoon season or to repair it after a storm.