Tiles are generally made of concrete or ceramic clay, and come in a broad range of traditional and modern designs. Concrete tile is generally warranted for at least 50 years, while ceramic clay can be warranted for 75 years or more.
Average Costs for a Tile Roof Installation
Concrete tiles care about $4.50 – $9 a square foot for installing standard-grade, or $7,650 – $19,000 for a basic roof on a single level home with1,700 to 2,100 square feet of roof. It can be $7-$10 or more per square foot for upgraded concrete tiles, or $11,900 – $21,000 or more for 1,700-2,100 square feet.
Installing a ceramic clay tile roof starts about $7-$10 a square foot for lower-grade tiles in regular shapes and earth colors, or about $11,900 – $21,000 for a basic 1,700 to 2,100 square foot roof. Custom-glazed colors and custom shaped premium clay tiles can be $10-$30 or more per square foot, or $17,000-$63,000 or more for the same 1,700-2,100 square feet.
More difficult installs — a steep sloped roof, multiple stories, skylights and other custom features — can cost more. ImproveNet.com has an online roofing calculator that lets you input details about your roof size and features to get a rough estimated cost for materials and installation.
These prices are typically for installation only. Costs vary depending on what's involved, but if you're removing and disposing of existing asphalt shingles, you can expect around $3-$5 a square foot or $510 – $1,100 for a basic ranch-style property.  It can be more depending on the type of existing roofing materials, your location and how difficult the removal is.
What to Include
The cost of putting a new roof on your home depends on the shape and size of your roof. A 1,500 square foot property might have a 2,100 square foot roof. So, make sure the roof square footage is measured and calculated properly.

Ceramic clay tile is made by firing individual pieces in a kiln.  This hardens the raw clay, sets the color glazes and minimizes how porous it is so it accepts less moisture. Concrete tiles can imitate the look of wood, slate or other roofing materials. Whether clay or concrete, roofing tiles can be rounded, like the classic half-barrel shape, or flat.

Tiles are not recommended for a roof that has less than an 18-degree slope. Because a tile roof lasts a long time, everything underneath the tile needs to also be high quality and long-lasting.
Other Costs
Tile roofs are heavy, so If you're switching to tile from a lighter-weight material, you'll need to have the structure inspected by an engineer and have the roof supports possibly reinforced or replaced, which could add $1,000 -$10,000 or more to the cost.
If your home is not very close to the source of the tile, freight costs can add $600 – $1,000 or more to the total price.
Do Your Homework
Get estimates from more than one contractor, and ask for references. If one estimate includes repairs or upgrades to your roof structure, check if the other quotes also include it. The National Roofing Contractors Association provides a detailed guide[ for buying a new roof.
Visit the Contractor's License Reference site to see if the company is licensed in your state and if they have any complaints registered there. Also, check their rating with the Better Business Bureau.
A written contract should include a detailed outline of the work required and materials used, dates within which the project will be done, and a payment schedule. Be sure you understand exactly what is and isn't included.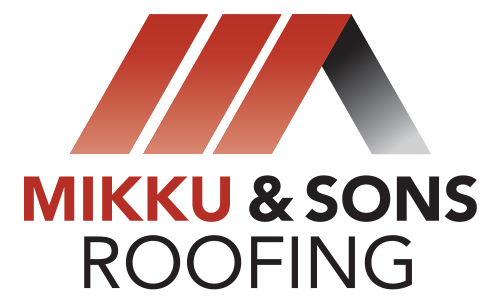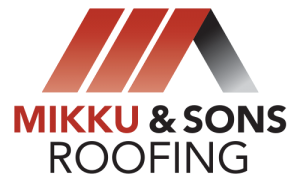 Emergency Roof Repair Contractors
Mikku and Sons Roofing has been helping residents throughout Phoenix since 2001. Our experienced and friendly crew members can inspect your roof and help you get it ready for the monsoon season to help you reduce the risk of damage. If your roof has damage from monsoon storms, we are ready to help you with quick and complete roof repair. We have experience in all types of commercial and residential roofs, including tile, shingle and flat roofs. We are fully licensed and insured.  It is our mission to provide quality workmanships and exceptional service.
Call us today at (623) 465-1068 to find out how we can help you prepare your roof for the coming monsoon season or to repair it after a storm.