Signs Your Underlayment May Need Replacement
Underlayment Longevity
The underlayment that's used on concrete roofs will typically last you around 20-30 years, although it is heavily dependent on what kind of material was used. Most of the track-style homes across the valley use 30# underlayment, which is the thinnest underlayment allowed according to roofing code, and will last approximately 20-25 years.
If you know that your roof is approaching this age, or is over 20 years old already, then there's a good chance leaks will start to show up sooner than later. Many leaks go undetected until it's too late, especially if they are found in harder to see locations like on the eves or gable edges of a roof. A good sign that there's a leak is to walk around the base of your roof and look upwards at the underside – any signs of water staining are an immediate sign you should have your roof checked.
Be Proactive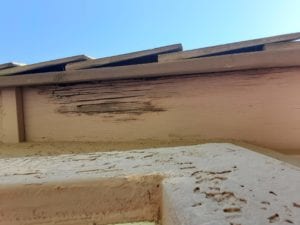 Being proactive means that you are acting in advance before damages are done. Rather than be reactive when fixing your roof, having a proper maintenance plan in place can greatly reduce the effects caused by unseen damages. Things this will help to avoid include dry wall repairs caused by leaks, repainting stained ceilings, removal of mold and still water, and more.
To give an idea of what replacing concrete tile roof underlayment may look like, we've included some pictures from a smaller repair. Remember, when it comes to your roof, repairs should be made quickly before the damage is too late to fix!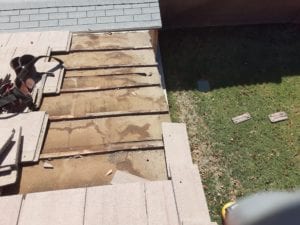 1.  Concrete roof tiles are removed: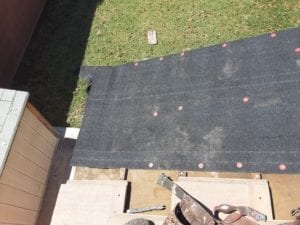 2.  Remove Battens strips , clean surface free of debris and install tile underlayment: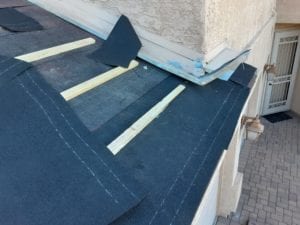 3.  Install new Batten Strips: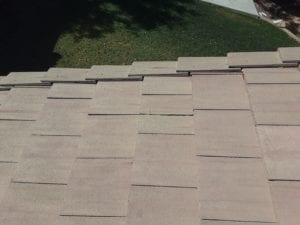 4.  Reinstall roof tiles and replace any broken ones: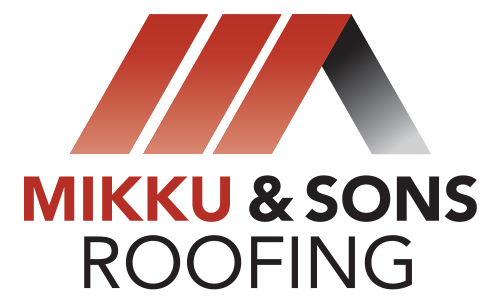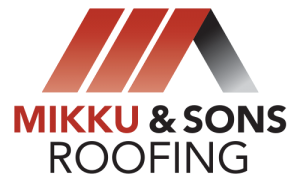 Emergency Roof Repair Contractors
Mikku and Sons Roofing has been helping residents throughout Phoenix since 2001. Our experienced and friendly crew members can inspect your roof and help you get it ready for the monsoon season to help you reduce the risk of damage. But, if your roof does have damage due to monsoon storms, we are ready to help you with quick and complete roof repair. We have experience in all types of roofs, including tile, shingle and flat roofs on both personal residences and commercial property. We are fully licensed and insured and make it our mission to provide quality workmanships and exceptional service.
Call us today at (623) 465-1068 to find out how we can help you prepare your roof for the coming monsoon season or to repair it after a storm.