4 Things To Know In Case Of Emergency
Protect The Damaged Area
Once the roof has been damaged, its going to probably allow some water to get through to the underlayment and possibly into your home. The first thing you need is some sort of protective cover or tarp to keep the damaged area from continuing to be exposed to the elements, and hopefully, to keep any more water damage from happening. Most of the time, unfortunately, you'll have to wait until the the weather subsides to get a company out to cover the damaged area until repairs can be completed.
The Fierce Force of Mother Nature
Mother Nature can definitely wreak havoc on roofing systems. Winds over 50 mph, which can be quite common during our monsoon storms, can tear shingles off the roof and move loose tiles, which exposes the underlayment and substrate of your roof. This is where the real damage occurs. The limbs of trees close to your home can whip in the wind with branches raking tiles or shingles off your roof. Limbs can literally be knocked off trees and poke holes in your roof when falling on it. It's also possible for lightning to strike your home, blowing a hole right through your roof.
Emergency Contractor Availability
Roofing contractors have to protect their employees, first and foremost. Don't expect an emergency roofing company to run out in the middle of a violent storm to immediately solve your problem. They will usually wait until the storm subsides, then handle as many of their emergency calls as their schedule will allow. There's not much any roofing company can do in the middle of a storm with high winds and lightning. If the emergency repair is caused by a fire, the roofing company has to assess the structural integrity of the property before placing their crews on the roof, to make sure it can support the crew and equipment needed to do the job.
Don't Panic
The first rule is – don't panic. The damage to the roof has already happened and there's nothing you can do about it except try to protect your valuables inside until the damaged area can be covered somehow. Contact a professional roofing contractor and your insurance provider as quickly as possible. Once the damaged area has been secured, take your time to choose the right roofing company for the job and to consider your repair options.
Some Additional Advice on How To Handle Emergency Roof Repair
First, be careful of storm chasers. These are fly-by-night companies that swoop in after storms to pressure homeowners into getting their roofs fixed ASAP. They're probably not licensed or insured and won't be around if you have problems with their repairs down the road. Second, never try to go up and try to fix or assess damage yourself, especially during a storm. There's no sense in making the problem a hundred times worse by adding a trip to the emergency room.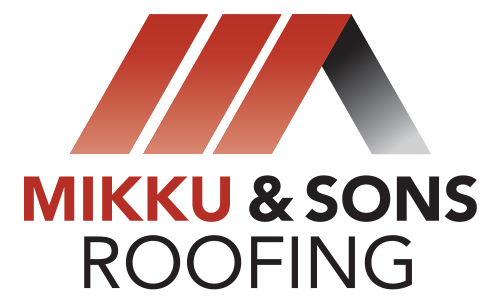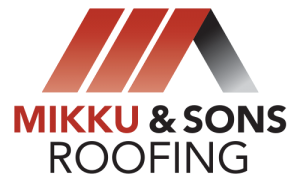 Emergency Roof Repair Contractors
Mikku and Sons Roofing has been helping residents throughout Phoenix since 2001. Our experienced and friendly crew members can inspect your roof and help you get it ready for the monsoon season to help you reduce the risk of damage. If your roof has damage from monsoon storms, we are ready to help you with quick and complete roof repair. We have experience in all types of commercial and residential roofs, including tile, shingle and flat roofs. We are fully licensed and insured and make it our mission to provide quality workmanships and exceptional service.
Call us today at (623) 465-1068 to find out how we can help you prepare your roof for the coming monsoon season or to repair it after a storm.