Here are a few helpful tips to make sure you and your roof make it through any monsoon storm.
Secure All Doors and Windows
Should debris come flying through the air, you want to be sure all openings to your home, including windows and doors, are sealed shut and are securely in place. If a window breaks, the pressure inside your home will increase, which puts it at greater risk for even bigger damages!
Take Inventory of your Property
After a monsoon storm, you may find yourself looking at damages around your home. In order to properly prepare for your insurance company to send an adjuster to you, start taking photos and videos of your belongings along with their condition.
Secure Loose Objects in your Yard
Anything that is capable of being lifted by wind has the potential to fly into your home or into a neighbor's home. You should properly secure any of these items outdoors, or move them inside if that isn't possible. Things like patio furniture should be put into a garage or shed, and even your vehicle should be kept safely under cover and away from trees that could topple over.
Keep Tree Branches Away from your Roof
Tree branches should be a minimum of six feet away from your home. When winds are heavy, the branches can lash out like a whip and cause large amounts of damage. Even outside of storms, branches that go without being properly maintained offer other critters and pests access to portions of your home that would be otherwise inaccessible.
Keep Your Insurance Policy Current
You should be sure that your payments are made and that you have no gap in coverage. If something like a tree falls and damages your home, be sure to contact your insurance company immediately, followed up by a call to a professional and licensed tree service. Getting the tree removed and roof tarped is the first step, then a trusted roofing contractor can help to repair damages!
Before the Storm
Prepare for Strong Winds
Before any storms, make sure your home has been properly taken care of. You'll want to "batten down the hatches" since strong wind will be the top factor that affects your roof. Follow these steps to help ensure your roof will be secured against leaks.
When fastening roof decking during a roof replacement, add to its strength by using ring-shank nails.
Re-cement loose shingles. In high wind, loose shingles will lift and tear away, leaving the roof deck unprotected against moisture.
Use a self-adhering membrane or roofing tape to seal the roof deck. It minimizes the chance that moisture will get into your attic.
Prepare and Repair or Restore
Having a professional roofing contractor inspect your roof for weak areas that can cause issues during a severe storm is an important step to take, and it's something we offer for free here at Mikku & Sons. Here are some indicators that roof repair or restoration is required, according to your roofing system material:
Shingle Roofs
All flashing should be sealed, properly aligned, and checked for rust, corrosion or separating. Shingle tabs that are curled or lifted from a poor seal or prior wind damage, or those that have lost their protective granules, need to be replaced or resealed. Your roofing company should also check any vent turbines for proper seal and functionality.
Tile Roofs
Fasteners, tiles, flashing, ridges, and risers must be in working order. Chipped, delaminated, slipping, or sliding tiles must be repaired, restored, or replaced. Flying tiles can become dangerous projectiles during high speed winds.
Metal Roofs
Metal that buckles, fasteners that are the wrong type or are no longer functional, and unsealed or unseated flashing are signs of problem areas on your metal roofing system.
Flat Roofs
An emergency roof repair inspection for a flat roof means checking for ponding or pooling water, torn, cracked or broken surfaces, improper or non-functioning fasteners, buckling, poor seals, and overall flashing problems.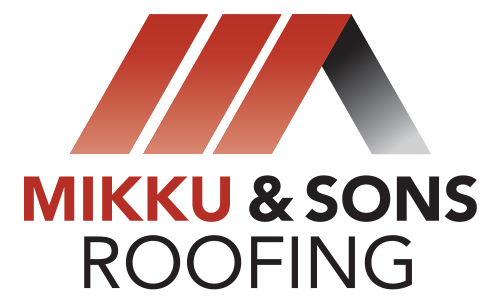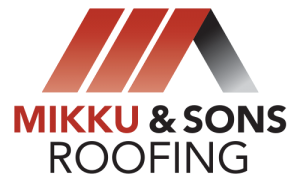 Emergency Roof Repair Contractors
Mikku and Sons Roofing has been helping residents throughout Phoenix since 2001. Our experienced and friendly crew members can inspect your roof and help you get it ready for the monsoon season to help you reduce the risk of damage. If your roof has damage from monsoon storms, we are ready to help you with quick and complete roof repair. We have experience in all types of commercial and residential roofs, including tile, shingle and flat roofs. We are fully licensed and insured and make it our mission to provide quality workmanships and exceptional service.
Call us today at (623) 465-1068 to find out how we can help you prepare your roof for the coming monsoon season or to repair it after a storm.