Tarping a roof is a project to be completed only when a professional roofing contractor is not available, and the situation needs immediate attention to prevent further damage. This type of emergency roof repair is a temporary fix for a major roof leak and should only be attempted in a safe environment with the right array of safety equipment being used. Make sure you have at least one additional person to help in the repair. Final repairs are best left to a roofing professional that has the equipment and expertise to do it safely and permanently.
Helpful Tips When A Tarp Is Necessary
Rooftops are dangerous when wet, especially with tarps. Tarps can even be slippery when they are dry, so extreme caution is advised at all times. Be careful.
Roof Tarping Basics 
Don't stand on any roof that has a steep pitch.
Don't stand on any tarp, particularly if it is wet.  It will be very slippery.
Never try to go up onto a roof in the middle of a storm.
Identify the Roof Leak's Origin
Finding the exact spot that is causing the leak might be hard if an obvious damage spot is not clearly seen. Storm damage can range from large, highly visible damage or tears to almost undetectable penetrations. Even small types of damage can hurt the surface of your roof and lead to bigger problems over time. Leaks look like they start in one area, but water usually moves in ways that you don't expect.
Start by checking the underside of the roof for water stains. Go up into the attic, if you have one, and see if you can spot where the water is coming from that is leaking into your property.
Roof Tarping Instructions
Find the problem area in question on the roof.
Measure the area that needs to be covered. Measure about 1 foot over the ridge to about 2 feet below the leak for the tarp length. Then measure the width of the leak area and add an additional 6 feet for the tarp width.
Cut your roof tarp material to match the size you need.
nter the roof tarping material from over peak to below the leak and open it up.
Roll 2 to 3 inch rolls of plastic, creating a nail line, place the tarp flat onto the roof surface, pound your first nail in the plastic nail line. To keep wind from destroying your work,  you should pull the tarp tight and set nails about 2 to 3 ft. apart all the way around the material, stretching the tarp tight along eaves, parameter, and over the ridge.
Step safely down the ladder and check your work on the inside to make sure it's set.
Make sure to install your material over the ridge.  If the material is installed just shy of the ridge, it allows water to run freely right under the plastic and, again, inside your house.
What to Look For After the Storm
Torn or missing shingles
Dented metal roof vents and flashing
Missing metal roof panels
Broken or out of place tiles
Roof indentations or penetrations
Water spots and signs of water underneath the roof deck into the attic.
Standing water on a flat roof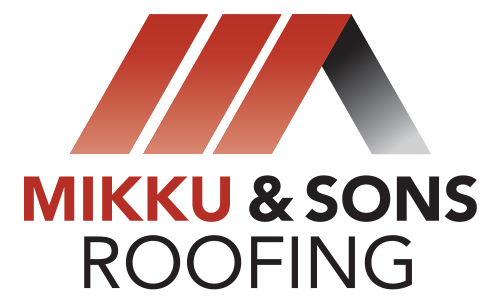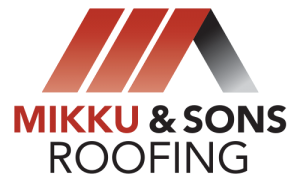 Emergency Roof Repair Contractors
Mikku and Sons Roofing has been helping residents throughout Phoenix since 2001. Our experienced and friendly crew members can inspect your roof and help you get it ready for the monsoon season to help you reduce the risk of damage. If your roof has damage from monsoon storms, we are ready to help you with quick and complete roof repair. We have experience in all types of commercial and residential roofs, including tile, shingle and flat roofs. We are fully licensed and insured and make it our mission to provide quality workmanships and exceptional service.
Call us today at (623) 465-1068 to find out how we can help you prepare your roof for the coming monsoon season or to repair it after a storm.