Factors That Determine The Lifespan Of A New Roof
Why You Should Worry About The Weather
There isn't a lot of rainfall, compared to other parts of the country, so you may think your roof here isn't stressed as much as it might be somewhere else. Expanding and contracting materials tend to wear out quickly in fluctuating hot and cool temperatures. Monsoons then bring rain, high winds and blowing sand, which can damage a new roof in a hurry.
What Type Of Material Should You Use?
The type of material you use for your new roof depends on several factors including how you want your home to look and the budget you have to work with. A professional consultation with one of the professionals at Mikku and Sons Roofing and Repair can help in determining the right Phoenix roof installation for you. Here's a list of the most common materials and how long they should last if you properly maintain them:
Asphalt Shingles  – 20 to 40 years
Tile – 20 to 30 years – the underlayment beneath the tiles will have to be replaced before the tiles themselves
Foam – 10 to 15 years
Built Up – 10 to 15 years
Something to keep in mind: it isn't always the material on top that can cause problems. As mentioned above, with a tile roof, the underlayment that's placed beneath the tiles for an extra layer of protection can dry out and will probably have to be replaced every 12 to 15 years. So, its important that you do inspections at certain intervals in the life of your roof and perform common maintenance tasks to insure you get the most possible years from your roof's
materials.
Maintenance Of Your Roof
The best way to make sure your roof lasts is to get it inspected on a regular basis. If you have gutters, make sure you're cleaning and clearing them out monthly to get rid of any debris and ensure proper water flow from them. Keep an eye out for loose shingles or tiles, especially after monsoon storms, that could cause water to get under the top material. If you have tall trees, make sure you keep the branches trimmed and away from the roof so that they don't drop leaves and other organic material on it. Tree branches can also scrape the top of your roof during  strong winds and knock off shingles or tiles.
If you have a flat roof, check it after storms to make sure debris isn't impeding the flow of water off of it and leaving standing pools that can erode the materials on top. Finally, inspect your roof yourself every 3 months and then have a professional roofing company inspect it annually to catch any problems you may have missed early. Your roof is one of the most vital and expensive components of your home. Follow these suggestions and it should last a good, long time.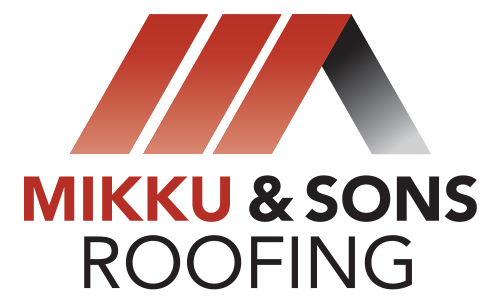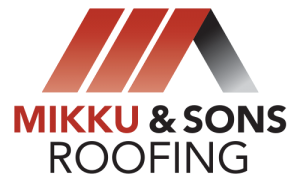 Emergency Roof Repair Contractors
Mikku and Sons Roofing has been helping residents throughout Phoenix since 2001. Our experienced and friendly crew members can inspect your roof and help you get it ready for the monsoon season to help you reduce the risk of damage. If your roof has damage from monsoon storms, we are ready to help you with quick and complete roof repair. We have experience in all types of commercial and residential roofs, including tile, shingle and flat roofs. We are fully licensed and insured and make it our mission to provide quality workmanships and exceptional service.
Call us today at (623) 465-1068 to find out how we can help you prepare your roof for the coming monsoon season or to repair it after a storm.