Five Worst Enemies to the Health and Condition of Your Roof
Trees and Their Branches
Trees are beautiful and must-have additions to your homes landscaping for their aesthetics and shading possibilities. They will give your home fantastic curb appeal and possibly help you lower your cooling bills, but, they can also be  a major problem for your roof if they're in the wrong location. If they're too close to your home, a branch being knocked down or even being scraped across your roofing material in a storm can inflict serious, expensive damage. In severe storms, the entire tree could fall on top of your roof. 
They also drop a lot of organic material, like leaves, pods and small branches, that can cause problems by clogging gutters and causing standing water after rains. If you don't clear the material on a regular basis, the materials can decompose and break down the roofing materials, leading to leaks.
Roof Leaks
A leak itself is, of course, one of, if not the biggest problem. There's a lot of reasons leaks can happen including poor installation, standing water, busted tiles and cracked shingles, failing underlayment, flashing problems and more. There's no limit to the areas of your roof that these issues can occur.
Water can flow from one location to another, making it difficult to pinpoint where a roof leak is originating. The best thing you can do is hire a professional roofing contractor Like Mikku and Sons Roofing and Repair to discover the source. They can find the leak's source and make the necessary repairs to stop it and prevent it from happening again.
Poor Ventilation
Air needs to flow through your roof freely to prevent heat, pressure and humidity from building up.  A lack of air flow can cause stress to the materials. You should never completely block the air flow into your home through your roof.  During installation, sofits, vents and other means need to be installed in the proper locations to ensure that your roof will always have proper air flow through your attic. 
Pooling or Standing Water
During installation, a certain pitch or slope needs to be used to make sure water flows off and away from your roof to avoid any pooling or standing water issues. Standing water, whether caused by poor installation or some sort of obstruction, like tree debris, can be a major issue for your roof. Water is heavy. If there's a lot of it pooling on your roof, it can put a lot of stress on the support structure, along with, if its not removed, helping to decompose the construction materials and making its way into existing cracks, creating leaks. 
Poor Initial Installation
Your roof needs to get off to its best start by being installed correctly. If not, you'll soon see loose shingles, broken tiles, decaying underlayment and other items that will start causing leaks. Choosing the right roofing installation company is one of the most important decisions you'll make for your home or business.
Make sure you do your homework before hiring someone. Check the company's reputation online and check their standing with the Better Business Bureau and Registrar of Contractors. you'll have the peace of mind knowing that a quality, professional contractor has installed your roof.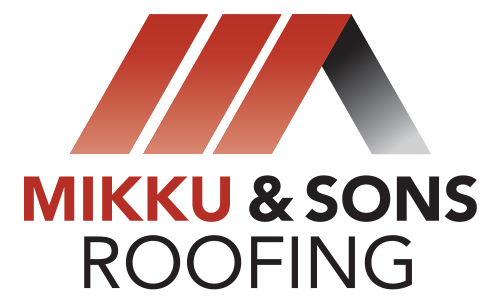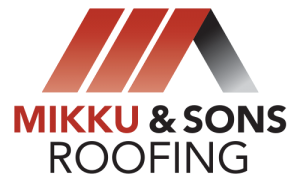 Emergency Roof Repair Contractors
Mikku and Sons Roofing has been helping residents throughout Phoenix since 2001. Our experienced and friendly crew members can inspect your roof and help you get it ready for the monsoon season to help you reduce the risk of damage. If your roof has damage from monsoon storms, we are ready to help you with quick and complete roof repair. We have experience in all types of commercial and residential roofs, including tile, shingle and flat roofs. We are fully licensed and insured and make it our mission to provide quality workmanships and exceptional service.
Call us today at (623) 465-1068 to find out how we can help you prepare your roof for the coming monsoon season or to repair it after a storm.