Things Every Homeowner Should Know About Roofing
A New Roof Will Be Costly
When determining if you need a new roof, the most obvious factor is that a new roof will be expensive. When a new roof is needed it's important to make sure everyone in the household knows what is going on. It will alter your life while the work is being done, which is typically about a week.
A new roof is best installed when life is not chaotic and nothing pertinent for the family is happening. The stress that comes along with paying for a new roof and living in the home while the roof is installed is exhausting. Having a baby, starting a new job, kids studying are all good reasons to delay a new roof install. Installing a new roof will be loud, and you should be prepared for early mornings. The best time for roofers to remove shingling and old roofing is in the morning when temperatures have not peeked.
Choose Your Materials Wisely
Another thing to think about when beginning a new roof installation is the material that you will use for your roof. Shingles and tiles are the most common choice for homes here in the Southwest however; depending on your home's style, flat or foam roofing can be considered.. When considering materials to use it is best to do benefits analysis to decide if the extra money for a tile roof is worth it in the long run over shingling. If you plan on staying in your home for a long time a tile roof will stand the test of time, and you will not need to worry about the hassle of a new roof in twenty years.
Find A Reliable Roofer
When choosing a contractor for your new roof, the best way to find reliable roofers is to check their reviews online as well as asking neighbors, friends and family for referrals. If you find a roofer online it is important that you are able to contact their referrals to ensure they are satisfied with the job that was done on their home. It is the appropriate time to ask about the time frame of the job as well as cost in comparison to the original quote.
Homeowners should also consider asking about the mess, the cleanup and the professional nature of the crew. These are important things to inquire about before you hire a roofing contractor to install your new roof. A roofing contractor can seem incredibly professional when selling you on a new roof but finding out what they are like in the heat of a roof replacement is what you need to know. Asking their referrals and checking their reviews and testimonials is a sure fire way to know ahead of time what you are getting into.
Get A Signed Contract
The last thing to do before any work is done replacing or repairing a roof is to have a signed contract. A contract between the roofer and the homeowner should include labor and material costs, an estimate on competition time and a copy of the roofers insurance. It is important that the roofer covers insurance coverage for the employees. This responsibility is not that of the homeowners and is not theirs to be liable for should an accident occur. All reputable roofing companies will have no problem supplying you with proof that they are fully insured.
When determining if you need a new roof, trusting the people working on your home is a number one priority. Hiring a company for a big job such as a new roof is not something to consider lightly. The home's roof is structurally important to the house and therefore care should be taken when work is done on it.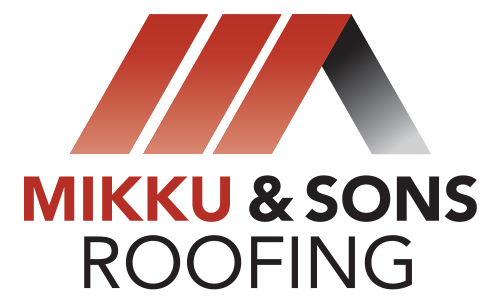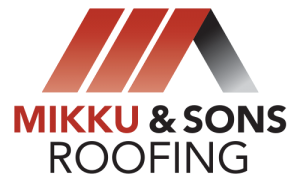 Emergency Roof Repair Contractors
Mikku and Sons Roofing has been helping residents throughout Phoenix since 2001. Our experienced and friendly crew members can inspect your roof and help you get it ready for the monsoon season to help you reduce the risk of damage. If your roof has damage from monsoon storms, we are ready to help you with quick and complete roof repair. We have experience in all types of commercial and residential roofs, including tile, shingle and flat roofs. We are fully licensed and insured and make it our mission to provide quality workmanships and exceptional service.
Call us today at (623) 465-1068 to find out how we can help you prepare your roof for the coming monsoon season or to repair it after a storm.