Here Are Five Strong Advantages Of Foam Roofing
Very Tight, Waterproof Seal
Foam roofs don't have seams, and form a tight, even seal around vents, pipes and chimneys.  This provides a waterproof seal that reduces the odds of moisture getting into openings. Because of this, one of the most important foam roof advantages is that it provides better leak protection than other roofing. Foam also doesn't contract and expand over time, which means the tight seal won't break either.
Better Insulation Quality
Spray foam is an excellent insulator that can greatly lower your heating and cooling expenses. Since it has no seams, heat can't easily escape from your property during the winter. Also, because this roofing material is white means it will stay cooler in the summer too.
Foam also insulates well against outside noise, which means your home will be mare quiet and calm inside after having Mikku and Sons Roofing add this material to the surface of your roof. This is a big advantage if you live in a highly trafficked area or, if maybe you currently have a metal roof, which transmits a lot of sound.
Durability
Foam roofs don't ever wear out, provided you are maintaining it correctly. Ideally, the roof should be re-coated after five years to keep it in top shape. After the first re-coating, you'll only need to have this service repeated once every twenty years. As long as you follow the recommended maintenance routine, you shouldn't have any problems with your roof at all.
Not only do foam roofs last longer than other roofing systems, but they are also rugged and sturdy enough to walk on. Which means you won't have to worry about safety whenever it's time to clean the roof or have someone perform repairs.
Environmentally Friendly
Spray foam can be installed directly over the top of other roofing materials, which could mean eliminating the need to rip them off the roof and dispose of them in a landfill. Also, since foam roofs last so long, you won't have to worry about adding to landfill waste at a later time either. And, one last thing regarding the environment, the foam used in foam roofing is non-toxic and doesn't produce any harmful fumes, making it safe to be inside using your your home while the work is going on up on the roof.
More Attractive
Your roof shouldn't be just for protection, but also add to the beauty and curb appeal of your property as well. Foam roofs are attractive, and work well with homes of all styles and construction types. White foam matches well with any exterior siding, but, you can also have foam tinted beige, tan or light gray if that would match your property better. One big advantage of white foam, however, is the fact that it doesn't fade when exposed to UV rays, so your roof will continue to look like new much longer than tinted ones.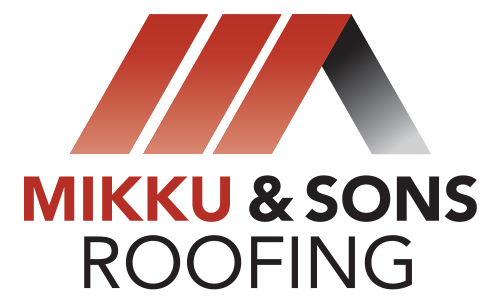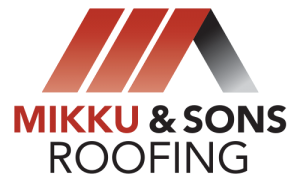 Emergency Roof Repair Contractors
Mikku and Sons Roofing has been helping residents throughout Phoenix since 2001. Our experienced and friendly crew members can inspect your roof and help you get it ready for the monsoon season to help you reduce the risk of damage. If your roof has damage from monsoon storms, we are ready to help you with quick and complete roof repair. We have experience in all types of commercial and residential roofs, including tile, shingle and flat roofs. We are fully licensed and insured and make it our mission to provide quality workmanships and exceptional service.
Call us today at (623) 465-1068 to find out how we can help you prepare your roof for the coming monsoon season or to repair it after a storm.