Flat roofing systems aren't built that way. With extremely low slopes (between 1/4″ to 1/2″ per foot, if installed the right way), flat roofs don't shed water easily. Flat roofing systems are built as a monolithic roof surface and will have times where water is pooling and standing.  There are 3 main options for flat roofs including Built-Up Roofing (BUR), Modified Bitumen Roofing, and Membrane or 'Single-Ply' Roofing (such as EPDM). EPDM is the latest flat roof technology (around 55 years) and BUR is the oldest (about 120 years). Modified Bitumen is between the others (+/- 60 years). Here are the pluses and minuses of each flat roofing system.
Built-Up Roofing Systems
Built-up roofing (BUR) was the most commonly installed type of flat roof until single-ply roofing and modified Bitumen came along. BUR uses tar and gravel for a watertight layer on top of the roof. Some of its biggest benefits include longevity, the thick coverage of the roof deck and high resistance to damage. It's a costly choice for a residential property, and some of the odors that come with tar and gravel can be bothersome. Here are some additional pluses and minuses of built-up roofing:
Pluses
It can last ten to fifteen years with routine maintenance and repair.

Several types exist — smooth asphalt built-up, ballasted asphalt built-up and cold built-up

Great protection against rain, UV rays, and severe weather.

Its low maintenance and costs little to maintain throughout its lifespan.

You can remove layers when repairing or resurfacing the roof.

The gravel in built-up roofing makes it resistant to normal foot traffic.
Minuses
Installation is lengthy due to involving a number of materials — asphalt, coal, tar, gravel, etc.

Potentially hazardous odors, fumes and vapors are emitted while being installed.

It has high initial installation costs.

It's susceptible to high winds and unusually high levels of moisture.

It's heavy, which can require roof joists be strengthened before it's installed.

It can be difficult to find the source of a leak. At times, it requires dismantling the whole roof.

It's not flexible in colder climates and is prone to damage as a result.
Modified Bitumen Systems
It didn't take long for the public to move away from the mess, heat, and odors of installing a BUR roof. But, for a long time it was the only option. In the early 1960's a new technology was developed – modified bitumen roofing (MBR). It leveraged the proven performance of BUR and added roof wear layers or cap sheets that were polymer reinforced for strength and durability.
Pluses
Factory applied mineral surfacing that makes the application consistent.
Overlapping rolls create big, seamless areas.
Easier to install than BUR which saves on labor costs and reduces installation mistakes.
Polymer reinforced roof wear layer gives better elasticity and flexibility in colder temperatures.
There are several application methods – hot applied, torch applied, cold applied, self-adhered.
Its low in maintenance and durable.
Its inexpensive compared to other systems.
Recyclable materials at end of its lifespan.
More durable than BUR with installation thats similar to EPDM.
Minuses
Some application techniques require an open flame/torch which requires special safety considerations.
Overlapping joints must be adhered correctly to prevent leaking.
Single Ply Membrane Systems
There are a few types of rubber/polymer membrane roofing systems – PVC, Neoprene, EPDM and several others. EPDM (Ethylene Propylene Diene Monomer) is used the most, especially for residential projects.
EPDM is constructed of recycled rubber materials, making it environmentally friendly. It helps to insulate your roof and attic. In addition to covering your roof, it will bring down utility costs and make it economically viable as well. It comes in a large variety of textures and colors.
Pluses
EPDM roofing is waterproof.
You can encase your whole roof.
Repairs are pretty simple and inexpensive; property owners can do some simple repairs themselves.
They last 30 to 50 years and hold up against the elements and fire well.
Its lightweight so the roof deck doesn't need to be reinforced.
Leaks are very rare.
Its durable — it doesn't scratch or scuff easily — and repairs are easily made.
Minuses
Must be installed by a professional roofing contractor who knows how to properly install it. It can be somewhat expensive.
Exterior features such as pipes, HVAC systems and chimneys, can pose a risk to your EPDM roofing and cause leaks if flashing is not properly installed around them.
It can be damaged by branches, foot traffic or storm damage. You need to be more careful when walking on a membrane roof.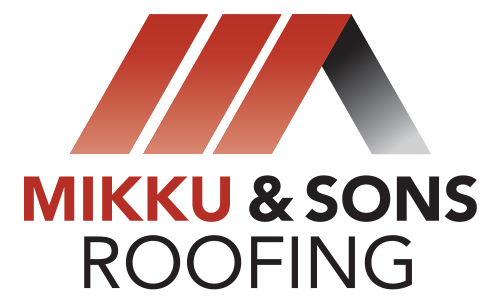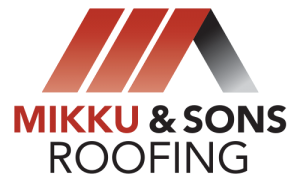 Emergency Roof Repair Contractors
Mikku and Sons Roofing has been helping residents throughout Phoenix since 2001. Our experienced and friendly crew members can inspect your roof and help you get it ready for the monsoon season to help you reduce the risk of damage. If your roof has damage from monsoon storms, we are ready to help you with quick and complete roof repair. We have experience in all types of commercial and residential roofs, including tile, shingle and flat roofs. We are fully licensed and insured and make it our mission to provide quality workmanships and exceptional service.
Call us today at (623) 465-1068 to find out how we can help you prepare your roof for the coming monsoon season or to repair it after a storm.