Things to Consider Before Installing a Shingle Roof.
Hire a quality roofing contractor
Some people like to keep the costs down by doing part or all of the job themselves. Most of the time, it's safer to hire professional, experienced roofing contractors because they have valuable knowledge and experience as well as training in the appropriate materials to use, proper installation, safety procedures, building code requirements and waste disposal.
Here are some tips for hiring the right contractor:
First some common sense. Be sure to have your contractor's license number so you can do some research at the Regitsrar of Contractors website/office. they will have all complaints, if any, posted about the company that have been filed in the last 3 years. You can also find out if their license is in good standing, the amount of their bond, if their license has ever been suspended and when it expires. You can find the name of the owner and how long they've had this license. All key information that tells you you're dealing with a real, reputable contractor.

Ask what type of experience and other information about the crew that will be working on your property. How many crew members will there be? How much experience do they have? Have they been working for the contractor for some time or are they new? Will the estimator be part of the crew and follow up with them after the sale is made and they begin the work?

Make sure you get a copy of their liability and workman's comp insurance. They should be able to give you the name of their insurance agent, who can then send you a copy of their certificate of liability and insurance limits. Having properly insured workers on your property is of the utmost importance.

Make sure you find out what type of warranty you're getting for the work they do. Get it in writing and ask to see a physical copy of the warranty. If they just give you something verbally tell them to keep on walking.

The materials they use should also have a warranty. Ask what type of warranty they have and, again, ask to see that warranty in writing.

Will the estimator or owner be inspecting the project after its finished? Make sure a final inspection is included in your project and that you have the right to be present for the inspection.

How long do they estimate the project will take and can you get some kind of hard estimate in writing? Make sure you have a solid start date and a good hard estimated completion date before they start their work.

What are the hours and days the crew will be working on the property? What time do they begin their work each day and what time do they call it a day. Do they just work on weekdays or will they be including any weekend work in the project?

Last, but not least, what happens when it rains? How do they cover the project and what type of delays should you expect if the weather doesn't cooperate during the project. Especially if your work is being done during our volatile monsoon seasons, you'll need to have some clarity on this so you know what to expect.
Get Things Going with Necessary Building Permits
Most cities and local governments will require permits for roofing work. Most roofing contractors will do the basic work for obtaining these permits, but you should know what the costs and time frames for permits are beforehand. This way you can add these expenses to your budget and the additional time to the project's schedule — the sooner you know these time frames and costs, the better.
Removing the Old Roof is Better Over Time
Some roofing contractors might propose you leave your old roof in place and consider installing a shingle roof on top of it. It will save money but you should avoid this. When an old roof is removed, the roofing contractor can inspect the decking and other areas for any possible structural damage that may exist. You could be creating a more costly repair by adding a new roof without removing the old one.
Asphalt Shingles are Durable and Affordable
There's a lot of roofing materials to pick from, like wooden shakes, clay, metal and slate. Asphalt shingles are a happy medium for many property owners because they come in lots of shapes and colors, they're the most affordable, the easiest to install and usually last for at 15-20 years.
Schedule During the Most Forgiving Time of the Year
Schedule your roof repair or replacement during a time when weather in your area is most favorable. Most roofing projects will be completed in a week to a few days, if weather is permitting. Some roofers give discounts if you schedule the project during their slow season, so make plans ahead of time with your scheduling and you could save yourself a lot of money.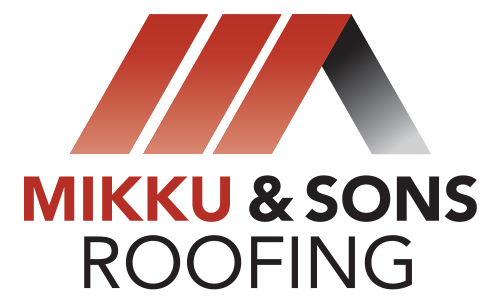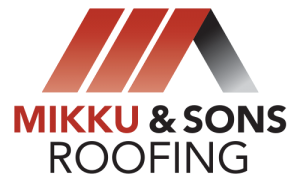 Emergency Roof Repair Contractors
Mikku and Sons Roofing has been helping residents throughout Phoenix since 2001. Our experienced and friendly crew members can inspect your roof and help you get it ready for the monsoon season to help you reduce the risk of damage. If your roof has damage from monsoon storms, we are ready to help you with quick and complete roof repair. We have experience in all types of commercial and residential roofs, including tile, shingle and flat roofs. We are fully licensed and insured and make it our mission to provide quality workmanships and exceptional service.
Call us today at (623) 465-1068 to find out how we can help you prepare your roof for the coming monsoon season or to repair it after a storm.