If the homeowner or property manager happened to be up on the roof to do something they thought was simple, like checking the drains and gutters for debris, when the monsoon storm hit, as an example, much worse results would have occurred and made for major, tragic headlines. Unnecessary rooftop visits are just one practice to avoid with residential flat roofing.
Don't Do These Things With Your Flat Roof
Don't Go On Your Roof
Rooftop visits that aren't necessary are just one practice to avoid with flat roofing systems. Some homeowners think of their roof as their personal property, the same as you might look at something you own like a guard dog. But, you know guard dogs can sometimes bite the hand that feeds them. Your roof should be treated with the same kind of caution – it will be there, inviting you to climb up on top of it, but roofs can be very unpredictable. The less time you spend on your roof, the safer you are. Leave inspections and repairs to the experienced professionals like Mikku and Sons Roofing. We have the trained crews, specialized equipment and certified training to walk your residential flat roof safely and securely.
Don't Put Off Repairs
Another poor behavior to avoid is procrastinating your roof repairs. Ignoring the trouble signs of a potential leak – ponding, musty odors in your interior, ceilings that have stains, or moisture damaged roof insulation – will only cause your eventual repair to be more costly. If your home has any of these signs pointing to a leak, get that small repair made as fast as you possibly can, before it turns into a major roof replacement project. You can also avoid damage to your insulation and roof decking with quick attention to repairs. This quick repair strategy will always save you money in the long run.
Don't Be a Do-It-Yourselfer
Some homeowners think they can do minor roof repairs themselves. You, or a property manager, might think of yourselves as some sort of "handyman". Why would you risk your health, your job and your well being by going up on a roof to try to make an amateur repair? The do-it-yourself approach might work for a while to clear a clogged scupper or something simple, but for most residential flat roof repair, you need the guidance and experience of a professional roofing contractor.
Some other flat roof don'ts to consider:
Differing roofs require different materials.

A common issue is someone using chemical solvents to clean or seal seams that were originally sealed with heat.

Not only can amateurs use the wrong roof surfacing materials, they can unknowingly put the wrong materials together at seams and flashing, causing more problems than they solve.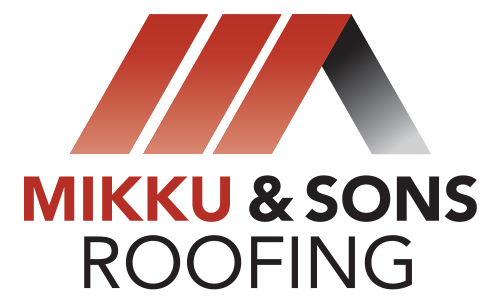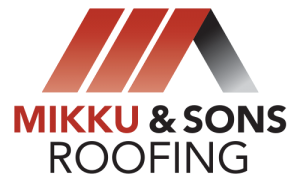 Emergency Roof Repair Contractors
Mikku and Sons Roofing has been helping residents throughout Phoenix since 2001. Our experienced and friendly crew members can inspect your roof and help you get it ready for the monsoon season to help you reduce the risk of damage. If your roof has damage from monsoon storms, we are ready to help you with quick and complete roof repair. We have experience in all types of commercial and residential roofs, including tile, shingle and flat roofs. We are fully licensed and insured and make it our mission to provide quality workmanships and exceptional service.
Call us today at (623) 465-1068 to find out how we can help you prepare your roof for the coming monsoon season or to repair it after a storm.