Roof Replacement Services You Can Trust
Replacing a roof on your home is something you may only have to do once or twice.  Most homeowners don't have knowledge in roof materials and hiring roof replacement contractors, so its a good idea to be patient and do your research on roof replacement service.  The BBB warns property owners whose home suffers damage from our extreme monsoon storms to not let disaster repeat itself.  It's a hard, sad fact that fly-by-night roofers come into the valley after a nasty storm, along with many professional and qualified companies.  The scammers rip off as many homeowners as possible, then scurry back out of town.
"Property owners should be wary of unlicensed contractors that flow into their neighborhood. The Better Business Bureau knows from past experience that after a severe storm, fly-by-night operators will try to steal money from victims, saying they'll purchase materials, then take off out of town, to never be seen again," said the President of the BBB. "Never pay for a job up front; don't sign anything until you are ready to hire, and make sure to carefully read and get a duplicate of anything you sign."
Be patient when choosing a roofing contractor.  Doing research beforehand should mean better quality work, equalling a quality job at a better value.
Roof Replacement Service Contractors With Experience
To find an experienced, honest roofing service contractor, the BBB urges property owners to pay attention to the following suggestions:
If you don't have a relationship with a trusted company, you should get quotes and proposals from several contractors, being sure that the fine details of each quote are equal. Ask the contractor to quote weight per square for composition asphalt shingles.  This allows the homeowner to judge the quality of the materials — the heavier the weight per square, the higher the quality.
Get business cards and the main company address of the roofer.
Get a reliability report on the company by checking with the BBB or find it online at www.bbb.org. You can search by company name, phone number or address. To get an entire list, search by business class using "Roofing Contractors". Research how long the contractor has been in business – If they were around before the storms they will probably be here after the storm has past.
Be sure the company has a listing with the Registrar of Contractors. Make them obtain a permit for your roof from the city, if its necessary, and make sure its included in the written quote.  A bond might protect you against shoddy workmanship that doesn't comply with building codes, but it might not protect you if the contractor doesn't complete the project.
Ask for references and be sure to check them. Call their previous customers and look at a project that the company has completed recently thats similar to yours. And also, if possible, another one that was completed several years ago.
Ask if they would be willing to submit any disagreements about workmanship or service to third party arbitration, and, if so, get this in writing through the estimate.
Be careful of unscrupulous roof repair businesses that are looking for work in unmarked trucks and asking for payment in advance of the job. Don't fall victim to high-pressure sales pitches like "the quote  is only good for today."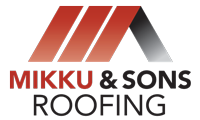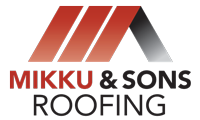 If you need a licensed, professional and experienced roofing contractor to inspect your roof or to consult with on a new roof installation, contact us today.